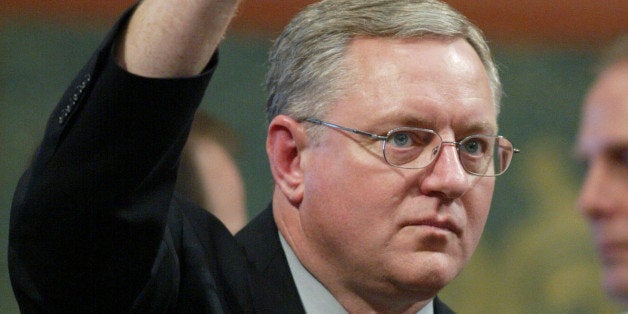 Michigan lawmaker Rick Jones (R-Grand Ledge) has a plan to save Christmas in the capital after a Satanist group's so-called attempt to "hijack" the holiday.
"A group wanted to put up a Christian Nativity scene at the Capitol. But the rules are that it must be put up in the morning and taken down at night. No one volunteered," Jones wrote on Facebook on Monday. "I cannot stand by and allow Satan to win this one. I have volunteered to put up and take down the Christian Nativity scene everyday."
Jones followed up with a post Wednesday morning, saying that a Nativity had been donated by the Bronner's Christmas Wonderland shop in Frankenmuth, the Michigan town whose website boasts "Welcome to Christmas time all year long." Jones also said he had received several hundred offers of help with the display and would be ready to unveil it Friday.
"I will not allow this Satanic group to hijack the CHRISTmas season for their message," Jones said. "The 'Snaketivity' display represents darkness while we celebrate the light."
The Satanic Temple, which has a Detroit chapter and does not actually worship Satan, submitted its request to the Michigan State Capitol Commission when it heard about the out-of-state group's plan. Its display will be up Dec. 21 - 23.
"Where there is obstinate refusal to keep religious iconography off of public spaces, the least we can do is ensure that the Government is remaining neutral, respecting a diversity of religious views, with preference for, and exclusion of, none," Jex Blackmore, a member of the Satanic Temple's Detroit chapter and part of the group's executive ministry, said in a statement. The dueling holiday displays could pave the way for even more. The Wisconsin-based Freedom from Religion organization told The Huffington Post that in light of Jones' plan, it is working with Lansing members on a non-theist display. Jones also said he had encouraged a friend to get a permit for a Hanukkah display.
Before You Go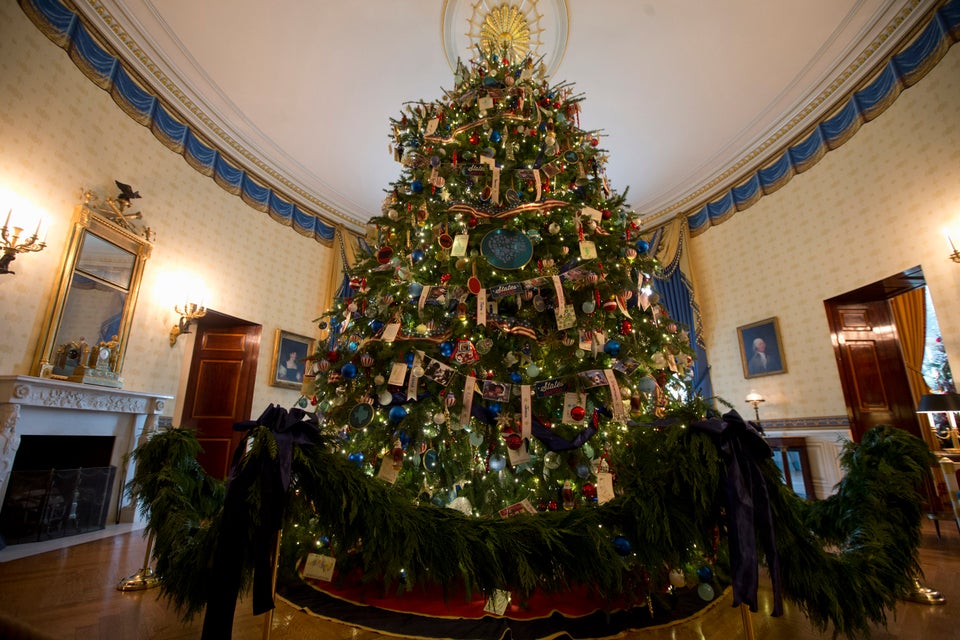 White House Christmas Trees
Popular in the Community