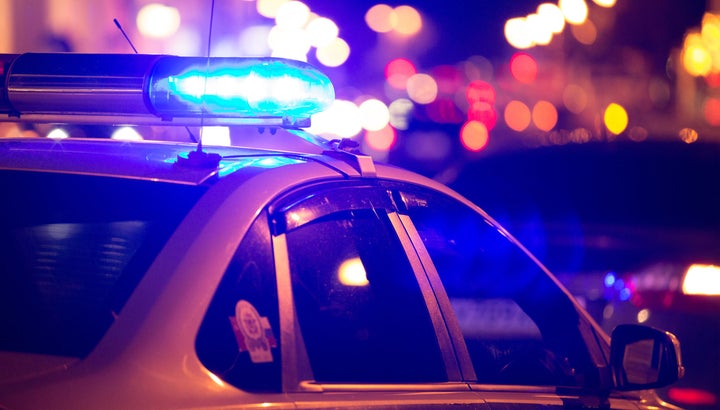 For nearly three years, Linda Ross, 26, has been fighting the seizure of her vehicle, which police took after finding a small amount of marijuana inside. It's a legal battle that's dragged on long after Ross learned that cops in Westland, Michigan, had already sold her 2007 Ford Focus, even though she was still in the process of appealing to get it back.
A police officer first seized the car in January 2013, when Ross says he pulled her over after a shift delivering pizzas and found her in possession of a gram of weed. She couldn't believe it when the officer told her he was going to impound her vehicle over it.
"It felt like a nightmare -- like I was actually being kidnapped and robbed," she told The Huffington Post. "It was so shocking to see that he was taking my car so fast. Within a minute or two, he literally drove it away. He radioed in an officer and he came down and they drove it away."
Months later, police made a move to take the car for good, claiming Ross had used it in the commission of a crime: buying $20 of weed. That's justifiable under the state's laws on civil asset forfeiture, a process by which law enforcement can permanently seize property or cash they suspect of being connected to criminal activity without charging the owner with a crime. That property -- which can include cars, houses and jewelry -- is then regularly sold off, with some of the proceeds flowing back to the departments that seized it. Ross' lawyer eventually told her that's what happened to her Focus as their case was working its way through the courts.
Last week, Ross finally received some satisfaction, when a Michigan court of appeals found that police were wrong to take her car in the first place, overturning a previous decision that had approved its forfeiture. The judges, however, didn't rule in Ross' favor because it seems outrageous to seize someone's car simply because it was used to buy a gram of weed. Instead, they said it was how Ross got the marijuana that made all the difference.
In a 2-1 decision, the majority wrote that because a customer had supposedly given Ross the weed as a tip for a pizza delivery -- and that she hadn't actually driven her car with the intent of purchasing drugs -- the vehicle wasn't subject to forfeiture.
"Despite Linda's testimony that she sometimes received marijuana as a tip from various customers, there was no evidence that she expected to receive it on this particular occasion, that this particular customer had given her marijuana before, or that she was motivated to go to the customer's house by anything other than a delivery call," read the ruling.
The judges went on to note that simple marijuana possession is not grounds for seizure or forfeiture and that a previous ruling had erred in concluding that the presence of weed in Ross' car meant she'd used the vehicle for the express purpose of obtaining the drugs.
"According to plaintiff and the trial court's perspective, the fact that 'the car was used to receive marijuana' because marijuana was placed into it established -- on its own -- that Linda used the vehicle for the purpose of receiving marijuana," they wrote. "By that logic, a vehicle would be subject to forfeiture in all cases of mere possession."
Barring another round of appeals, Ross may finally be able to claim victory. Assistant Wayne County Prosecutor Maria Miller told The Detroit News that her office is currently reviewing its options.
But with her car already gone, that victory will be bittersweet at best. Ross and her lawyer are considering further action for compensation, meaning more court dates, more legal fees and more headaches. But for Ross, the damage is more than monetary.
"There's no closure. I feel so bad, like I'm such a terrible kid to my parents," said Ross. "Without them, without their vehicles and money to get a lawyer, I would be nowhere. And thank god for my job. My bosses completely knew this was wrong. They didn't even know me that well, but they still stood by my side and I still work there today."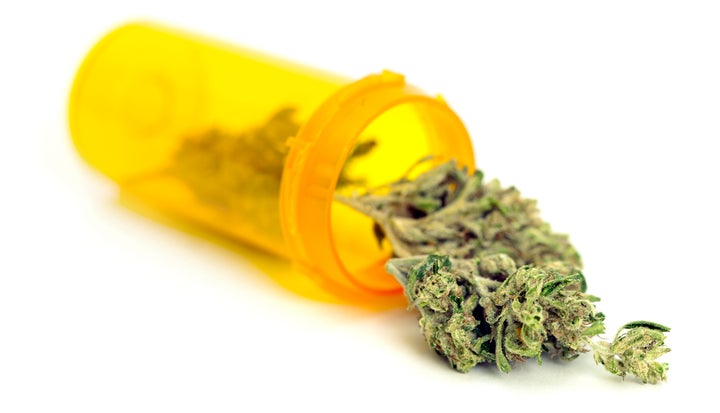 Ross' case comes on the heels of a much broader debate about civil asset forfeiture in Michigan. Last week, state lawmakers overwhelmingly approved a seven-bill package designed to address some of the core criticism of the controversial legal process. Among them is a measure to raise the standard of proof needed for forfeiture, which would require police to establish "clear and convincing" evidence that property was related to a crime before enacting proceedings. Another would require law enforcement agencies to keep and submit detailed records of their forfeiture cases. The legislation is now on the desk of Michigan Gov. Rick Snyder (R).
Michigan's reform effort has been reinforced by statewide reporting that suggests civil asset forfeiture is routinely used -- and sometimes abused -- by law enforcement agencies across the state. Critics say the practice provides a profit motive for officers to prioritize seizures over public safety.
In 2014, police in Michigan reported seizing nearly $24 million in assets in cases involving suspected drug dealers, about the same total as the previous year. But these numbers have been criticized as incomplete. Reporting has traditionally been optional for police departments in Michigan, and many opted not to submit their numbers. Documentation also included only drug cases, leaving out forfeitures tied to other sorts of crimes.
While the recent reforms have been hailed as an important step forward, none of them would explicitly prohibit police from seizing a car from someone they could prove had, in fact, driven to purchase $20 of weed. Ross' fight still underscores the injustice of out-of-control civil asset forfeiture and the need for reform, said Holly Harris, executive director for Fix Forfeiture, an organization that has worked on overhauling laws in Michigan and other states.
"When you take a person's car or home away, you remove their ability to get to their jobs, care for their children and be productive citizens," Harris said. "The collateral consequences to these forfeitures are extremely harmful to society -- far more harmful in this case than the underlying act committed by the property owner."
CORRECTION: This article originally said Ross was stopped and her car was seized in April 2013; that was actually the date of the initial forfeiture motion. The incident took place in January, Ross said.
Popular in the Community