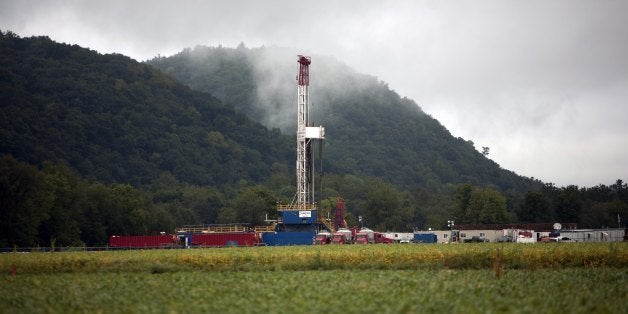 Michigan will take a look at its radioactive waste disposal standards after criticism grew over an out-of-state company dumping fracking byproducts in a landfill near Detroit.
Meanwhile, the landfill at the center of the controversy has voluntarily decided to temporarily halt disposal of oil and gas industry waste. Wayne Disposal, located about 35 miles southwest of Detroit, was due to receive a shipment of more than 30 tons of fracking waste from Pennsylvania oil and gas company Range Resources last week after the material was rejected from landfills in Pennsylvania and West Virginia, according to the Detroit Free Press.
The shipment had not yet arrived at Wayne Disposal, Dave Crumrine, spokesman for landfill owner the Environmental Quality company, told The Huffington Post Tuesday.
Naturally Occurring Radioactive Materials (NORM) are present in soil, ore, water and all natural materials. They're classified as TENORM when human activity, like gas drilling, concentrates naturally occurring radionuclides and brings them into human contact.
Crumrine said Wayne Disposal is one of just 17 similarly permitted hazardous waste disposal sites across the country. It has been authorized by the state to receive oil and gas industry waste since 2006, has likely taken shipments from out of state previously, and has far more rigorous standards than municipal landfills, he said.
"We have a very high quality, highly engineered facility that can safely manage the low activity TENORM waste," Crumrine said. "Realistically it's better for... our country, people in the region, for our people to take it rather than local facilities that don't have [the ability] to manage it well."
Environmentalists and officials have disagreed. State Sen. Rick Jones (R-Grand Ledge) said last week he would introduce legislation to stop out-of-state companies from dumping low-level radioactive waste in Michigan landfills.
In a statement, Michigan Sierra Club Legislative Director Mike Berkowitz condemned Snyder for not banning the import of radioactive waste to protect the environment.
"We shouldn't be accepting radioactive waste from other states, period," Berkowitz said. "Creating a study group is more about public relations than protecting Michigan's drinking water sources. …The fact that the governor has already said in advance of the study that our current rules allowing wastes are protective enough speaks volumes."
A ban on imports wouldn't affect in-state fracking waste, however. Grassroots group Ban Michigan Fracking has been trying to drum up support for a ballot initiative that would altogether "ban frack wastes being processed, disposed, or stored in the state."
Fracking is a process where water and chemicals are pumped at high pressure into shale rock fissures to release oil and natural gas. The industry has grown significantly and quickly in recent years as states consider how to regulate it and environmentalists criticize potential health concerns, air and water pollution and impact on the ecosystem.
Snyder said Monday that while they are "deeply committed to protecting public health" and the water supply, they believe Michigan's standard "remains protective of our people and our natural resources." According to the release, Michigan's criteria for TENORM disposal was established in 1996, and affirmed in 1999 by a U.S. Department of Energy study.
Related
Before You Go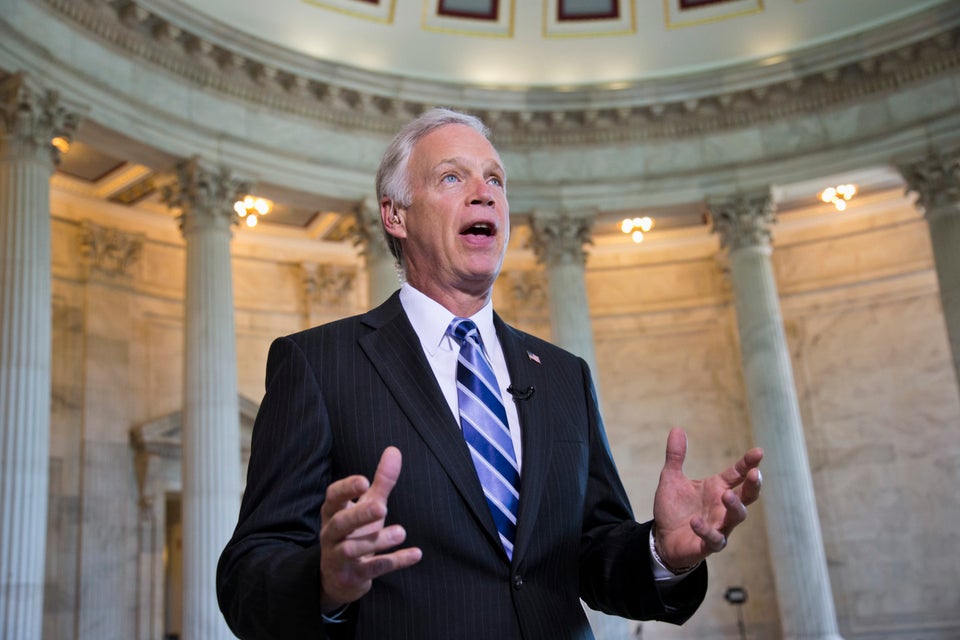 2013's Least Environmental Senators
Popular in the Community