On a holiday focused on food and family, no one deserves to be hungry and alone.
This Thanksgiving, Michigan restaurant owner George Dimopoulos is making sure everyone in his community has a warm meal and a seat at the table, by serving a free holiday dinner at his eatery, George's Senate Coney Island, ABC News reported.
"The reason I do this is because I was alone one time," Dimopoulos told the news outlet. "I remember the good times and bad times."
Dimopoulos, who was born in Greece, came to the United States when he was 23 years old, after once being homeless himself, Today.com reported. His restaurant has been offering free Thanksgiving meals for the past decade, serving 75 to 100 people each year, but recently gained some extra attention after a passerby posted a photo of the sign advertising the event to Reddit.
"If anyone is home alone, come eat with us for free! All day," the sign reads.
"I see people coming into the restaurant, and I say, 'Are you by yourself?' and they say, 'I am, I'm alone,'" Dimopoulos told Today.com. "They need a little attention and help. That's what I believe. I don't care how much it costs. I make good money, so I can help those people."
The restaurant is located in Northville, Michigan, which is one of the state's wealthiest areas -- with a median household income of $101,998, as opposed to the statewide median of $48,411 -- but it borders Oakland and Wayne counties which are among the state's counties with the highest homeless population, according to Michigan's Campaign to End Homelessness. There are 86,189 homeless people statewide in Michigan, with 34,642 in the Detroit Metro area.
Dimopoulos hopes to help this underserved population with this simple gesture, and provide them with a good meal and a proper holiday celebration.
"I lose a little bit [of money], but I feel good to help them," he told ABC News. "I hope the whole country gives back. People really appreciate it."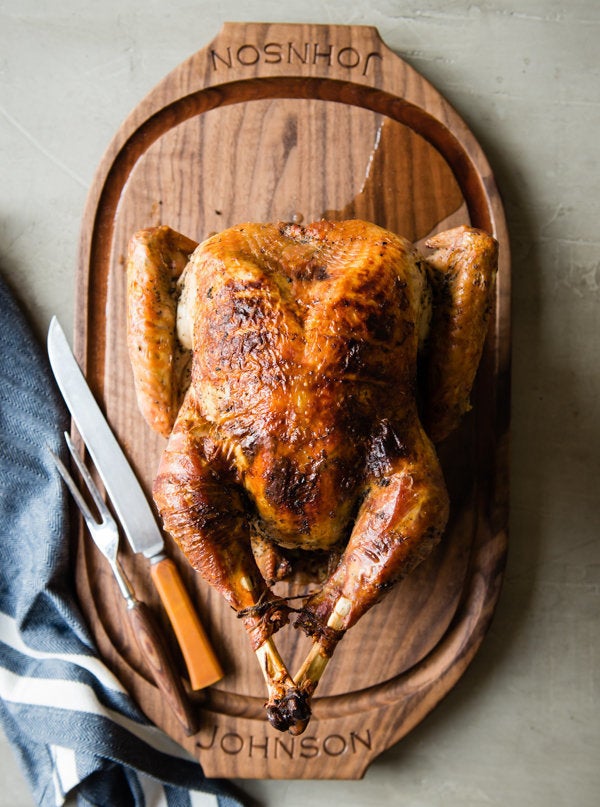 Classic Thanksgiving Dishes