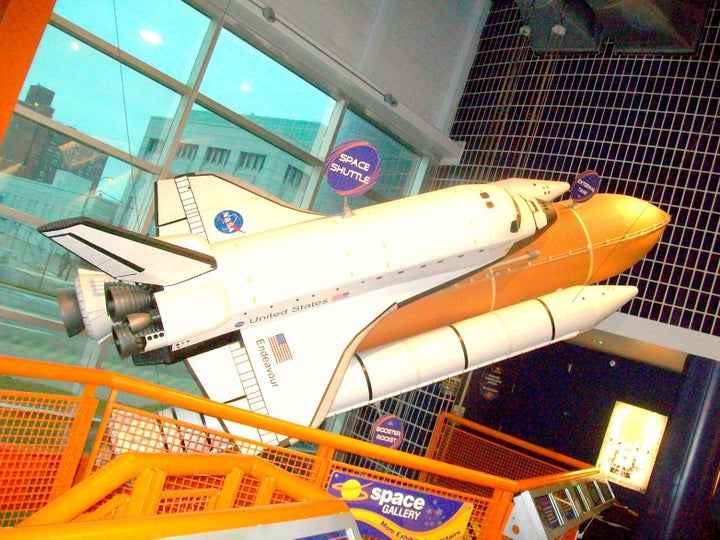 For many families in Southeast Michigan the reopening of Detroit's science museum may be the most anticipated event of the season. Visitors will have a chance to check out two special traveling exhibits as well as old favorites. The institution will be officially reopening as the Michigan Science Center on Dec. 26 with special holiday hours. (SEE PHOTOS BELOW)
"I'm so happy that it's reopening. The idea of losing the science center for this community was absolutely terrifying," Patience Young of Detroit told The Huffington Post. Young, 23, had purchased a membership shortly before the institution closed and now plans on visiting with her boyfriend and his nine-year-old son.
Visitors got a special sneak peak of the revamped museum during Midtown Detroit's annual Noel Night event, but the day after Christmas will be the first chance most people will have to experience the science center in over a year.
The highlight of this season's opening is a special traveling exhibit called "Bodies Human: Anatomy in Motion." It features a number of preserved human bodies in various states of detail, from complete skeletal and muscular structures to smaller cutaways of organs.
All the specimens on display come from real people, who were preserved by a process called plastination that replaces human tissue with a special type of plastic. They have all been posed in realistic position to display the human body in various states of motion. Two of the more fascinating parts of the exhibit are a display of sliced cross-sections of human bodies and a collection that feature systems of blood vessels.
Todd Slisher, Director of Visitor Experiences, told the Huffington Post "Bodies Human" is quite different from the other types of galleries found at the museum.
"It's not a hands-on exhibit. It's something we are very cognizant that we have to be very respectful [towards]," he said. "It really contributes to our learning and understanding of how our body works."
Right now the museum also has a smaller traveling exhibit that's more hands-on. It's set inside a thrumming chamber and called "Diabetes: A Deeper Look." Both "Bodies Human" and "Diabetes" run through late May.
The newly rebuilt museum also features a number of reconfigured older museum staples and newer "Health and Nutrition" and "Roads, Bridges and Tunnels" exhibits, both built shortly before last year's closing.
As in the past, the science center also offers several stages and theaters that allow museum-goers to explore science, technology, engineering and math in a dynamic learning environment. It's worth noting, however, that the new museum has a different pricing structure that now allow visitors to attend IMAX and Planetarium shows by paying a small amount in addition to general admission.
Although the science center officially opens on Dec. 26, members will be able to attend a special preview of "Bodies Human" on Dec. 20 from 4 to 9 p.m. Science center officials say memberships will be available for purchase for the preview. For more information visit www.michigansciencecenter.net. For a special HuffPost sneak preview of the newly reopened museum, see the slides below.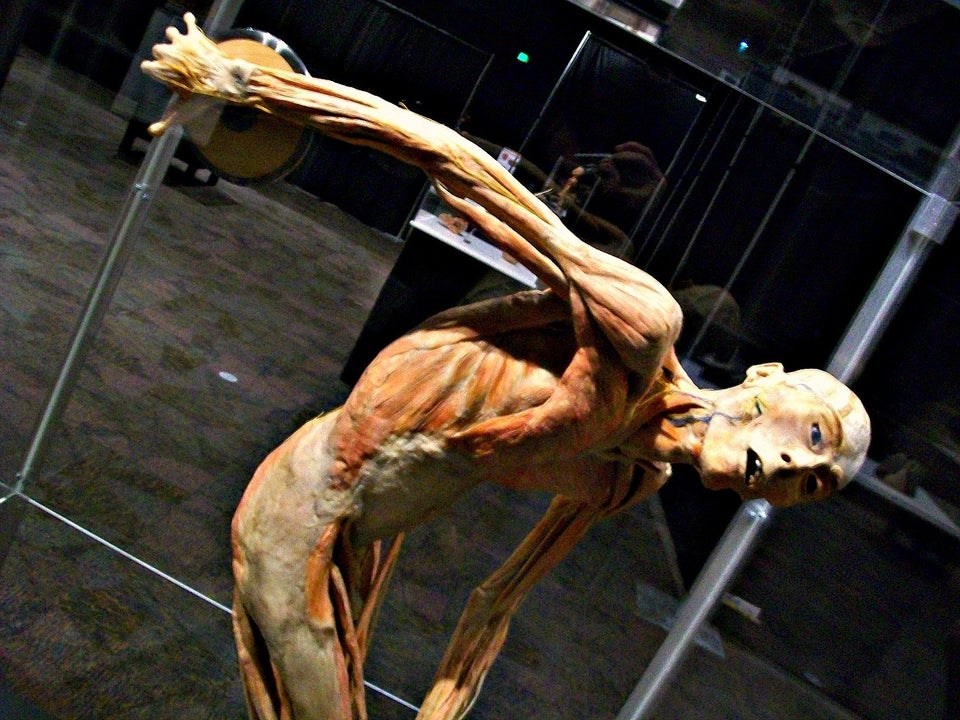 Sneak Peek Of The New Michigan Science Center
Related
Popular in the Community