Michigan State University violated the federal gender equity law Title IX and contributed to a possible sexually hostile environment. Or Michigan State is continuing its progress in improving how it handles sexual violence.
Both are true, it just depends on which side you heard the news from Tuesday.  
The U.S. Department of Education's Office of Civil Rights announced Tuesday it was finishing a 4-year-old investigation into how Michigan State handles sexual assault and harassment cases. The investigation was sparked by complaints filed by two MSU students who reported being sexually assaulted.
MSU violated Title IX, OCR said, by having "noncompliant grievance procedures" and taking too long to address reports of sexual assault and harassment. OCR said those failures "may have contributed to a continuation of a sexually hostile environment for numerous students and staff on campus" from 2009 to 2014. 
Yet, MSU responded with its own annotated version of the resolution agreement, largely noting how many of the recommendations it already had in place. Its press release highlighted that it's made improvements, and said it didn't let OCR "delay our process." The university further pushed back on some of the details of the resolution agreement it signed. 
For example, OCR said in the agreement that MSU must "evaluate the University's River Trail area to determine if this area has adequate lighting and emergency phones. The University will install additional lighting and emergency phones as needed."
MSU responded: "Although the subject of urban legend, the River Trail area does not have a higher incidence of sexual assault or other Title IX related criminal activity than any other area of campus. Nevertheless, the university is examining the adequacy of the lighting and emergency phones in this area."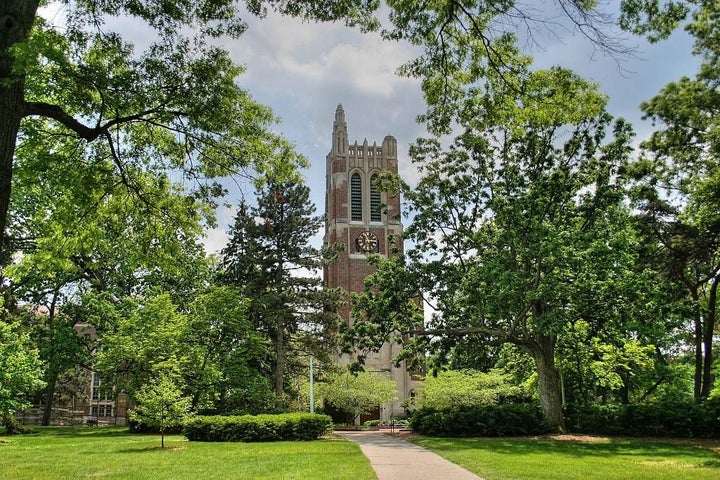 OCR ordered Michigan State to financially support the students who filed the complaints with "counseling, academic support, reimbursement for classes, the ability to retake classes without penalty, and other remedies, as appropriate, to address any emotional, academic, or other issues they faced" as a result of the university's errors. MSU said they've already tried to get in touch with the students. 
The Education Department conceded MSU did provide fair investigations of sexual assault complaints, but they took too long. In some cases, it took up to a year before a final resolution was made. Sanctions, like suspension or expulsion, "did not take effect until after all of the appeals were exhausted; thereby creating the potential for additional acts of harassment or retaliatory harassment during the delay," OCR said. 
"We have to work through how we take the time to do thorough investigations yet maintain urgency and compassion by completing them as quickly as possible," MSU President Lou Anna K. Simon said in a statement. "When viewed through that lens, I don't see the OCR findings as an end of a process. I see them as yet more input we can use to help us move forward."
Colleges do make changes much faster than the OCR investigations, insisted Teresa Valerio Parrot, founder of TVP Communications, which advises colleges on media affairs and crisis communications. And so the frustration exhibited by a school under investigation for several years is real.
"Campus leaders are accountable to their students and communities today, not only
four years from now," Parrot told The Huffington Post. "
I also believe that addressing student safety is the No. 1 topic on the minds of senior administrators and presidents and that shows in the investments and changes many campuses are making to end sexual assault."
Calling all HuffPost superfans!
Sign up for membership to become a founding member and help shape HuffPost's next chapter