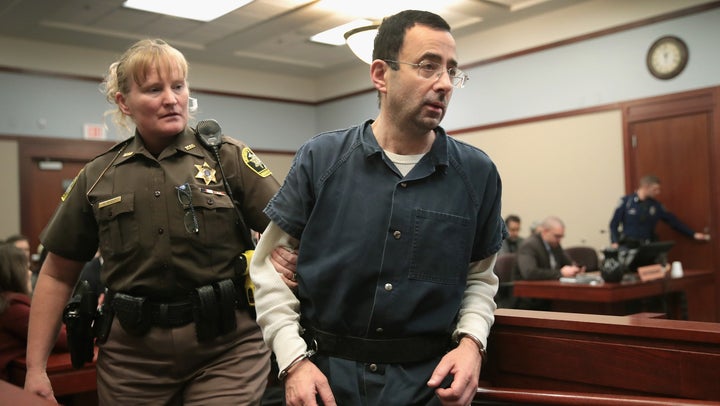 Michigan Attorney General Bill Schuette says his office will conduct an "independent, thorough, transparent and prompt" investigation into Michigan State University in the wake of the Larry Nassar scandal.
According to dozens of survivors, Nassar sexually abused MSU athletes under the guise of medical treatment for over two decades during his tenure as the school's trainer. Nassar was recently sentenced to 40 to 175 years in prison on seven counts of criminal sexual conduct in the first degree.
"It is abundantly clear that a full and complete investigation of what happened at Michigan State University — from the president's office down — is required," Schuette said during a Saturday news conference. "My department ... will find out who knew what and when, who took action, who failed to take action, what did or did not happen, and what should have happened."
Schuette said the investigation began last year, but the attorney general's office waited to announce the news until every survivor read her victim impact statement in court during sentencing. Over 160 survivors and family members read victim impact statements in court this month after a weeklong sentencing hearing for Nassar. 
The investigation will be led by Bill Forsyth, a veteran prosecutor from Kent County, Michigan, with 42 years of experience who was named as the special independent counsel. Michigan State Police director Col. Kriste Etue, her team and a team of prosecutors from the attorney general's office will assist in the investigation. 
"I've been doing this for a long time and I have never seen anything like this," Forsyth told CNN. 
Schuette said this investigation is "priority one" for him and his office. 
"No individual and no department at Michigan State University is off-limits," he added. "Too many voices of too many victims had been unheard for too long."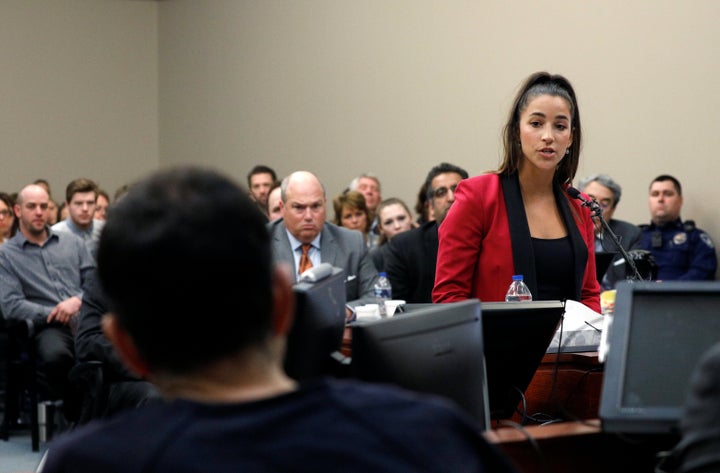 Schuette said he has asked Patrick Fitzgerald, MSU's independent investigator turned legal counsel, to turn over any and all information the attorney has gathered while working on the Nassar case "to ensure our investigation leaves no stone unturned." (Scroll down to see a copy of the letter from Schuette and Forsyth to MSU's board of trustees obtained by HuffPost.) Once the investigation is concluded, Schuette said, the report will be available to the public.  
In a statement following Schuette's announcement, MSU's board of trustees said it supports the investigation. 
"We are committed to taking the right actions to create a culture that provides a safe environment for all members of our community, and the transition to new leadership will be a key component in helping us change course. The Board will play an integral role in these efforts and in making MSU a leader locally and nationally in preventing sexual abuse," the statement reads. "We cannot change the past, but we can and will devote our time and resources to foster healing and move forward together."
Nassar, who is serving an additional 60 years in prison on child pornography charges and awaits sentencing on three other counts of first-degree criminal sexual conduct, will be in prison for the rest of his life. Many of his survivors, however, are asking for the institutions that enabled him for so long to be held accountable. 
Multiple Nassar victims say they reported his behavior to MSU coaches and other officials, but their complaints were repeatedly brushed under the rug. Others question whether USA Gymnastics knew of Nassar's rampant abuse. At least 14 MSU representatives knew about Nassar's abuse and failed to report it.
"I knew that he abused me. I reported it. Michigan State University had the audacity to tell me I did not understand the difference between sexual assault and a medical procedure," survivor Amanda Thomashow said during her victim impact statement. 
Fellow survivor Olivia Cowan added a similar sentiment in her impact statement: "MSU knew what was being done to these athletes and decided to turn a blind eye to keep their reputation strong and their pockets full."
"We will put a bight light in every corner of the university," Schuette said. "This will be done right. Period." 
Read Schuette and Forsyth's letter to the MSU board of trustees in full: 
Calling all HuffPost superfans!
Sign up for membership to become a founding member and help shape HuffPost's next chapter