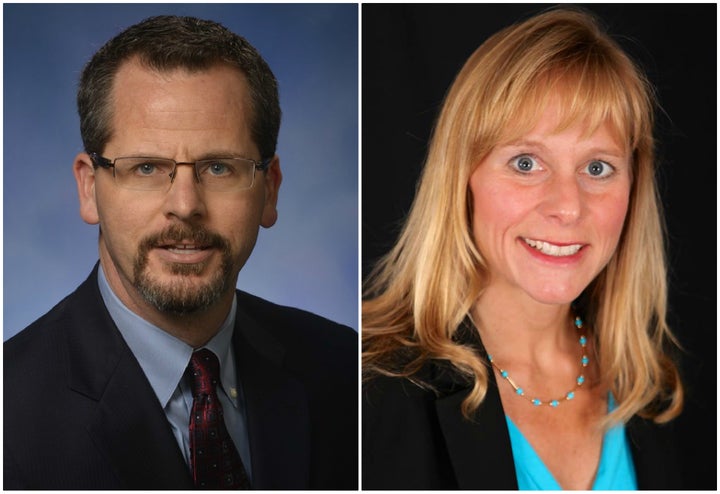 A Michigan state representative who reportedly tried to cover up an affair with a fellow legislator is speaking out for the first time.
The Detroit News revealed on Friday that state Rep. Todd Courser (R) planned to hide his affair with fellow Rep. Cindy Gamrat (R) by implicating himself in a fake sex scandal to detract attention from the affair.
According to a post on his Facebook page late Sunday, Courser plans to issue a full statement addressing the matter on Monday.
Secret recordings from May show Courser telling aides about the affair and directing them to send an anonymous email to state Republican operatives that would accuse Courser of paying for sex with a man at a nightclub. Courser thought that the email would make his affair seem "tame by comparison."
Courser and Gamrat are both Tea Party conservatives who ousted establishment favorites last year. They are both married with children, and are strong supporters of traditional marriage and other conservative values.
On Friday, Courser confirmed that the voice on the recording was his, but did not elaborate on any details. That same day, Michigan House Speaker Kevin Cotter (R) announced an investigation into the alleged affair. Gamrat has yet to comment.
Popular in the Community