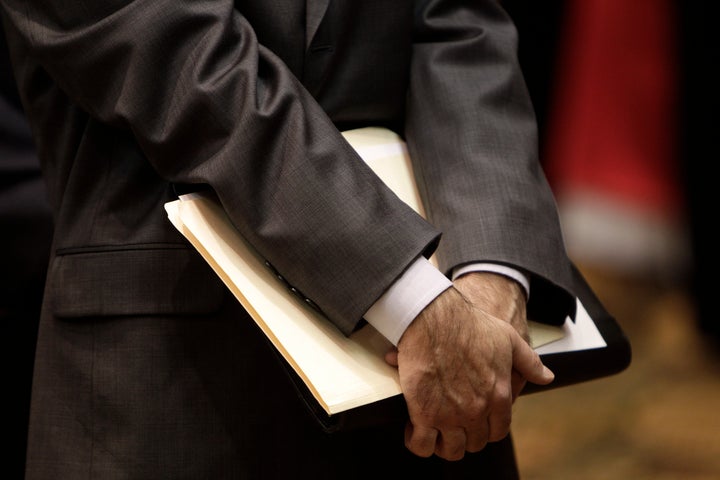 State lawmakers in Michigan passed last-minute legislation to preserve 20 weeks of federal unemployment insurance for the long-term jobless on Wednesday, averting an abrupt cutoff for 35,000 Michiganders in April. But in a deal preserving the benefits, lawmakers sharply reduced aid for future layoff victims.
Michigan House Speaker Jase Bolger (R) hadn't decided last week whether to support legislation that would maintain the state's eligibility for the federal Extended Benefits program, which provides 20 weeks of jobless aid to unemployed workers who've exhausted the standard 26 weeks of state benefits and also the 53 weeks of federal Emergency Unemployment Compensation.
"He had been trying to find a way to balance the short-term needs of the unemployed in Michigan but also address the long-term concerns of job providers," Bolger spokesman Ari Adler told HuffPost on Thursday.
Adler said that balance had been struck by attaching the EB renewal to a reduction of state benefits from 26 weeks to 20 weeks for anyone laid off next January. The bill also boosts penalties for those who receive improper unemployment payments from the state.
The National Employment Law Project, which lobbied in favor of the EB extension, is now opposed to the bill because of the cut to future state benefits, calling the deal "shockingly harsh, reckless and cynical." NELP is encouraging Gov. Rick Snyder (R) to veto the legislation, which would make Michigan the first state to reduce benefits to 20 weeks from 26 weeks.
"The ball is in the governor's court," NELP director Christine Owens said in a statement. "So far, Governor Snyder has said he's avoiding overtly anti-worker tactics employed in neighboring states. Signing this bill would certainly undermine that assertion. We urge Governor Snyder to exercise his independent judgment, do the right thing for all of Michigan's workers and the state's economy, and veto this bill."
Gov. Rick Snyder (R) will sign the bill, according to a statement. "This was a necessary compromise -– the votes simply weren't there otherwise," said Snyder spokeswoman Sara Wurfel. "He had the bigger picture in mind; his priority was to ensure no one receiving unemployment benefits was cut off abruptly."
Both the EUC and EB programs are set to expire in January unless Congress reauthorizes them again like it did at the end of last year, meaning that under current law, newly laid-off Michiganders at that time would be eligible for just 20 weeks of benefits. With both federal programs in place, people laid off through no fault of their own are eligible for up to 99 weeks of benefits. There's no guarantee Congress will in be the mood to preserve the programs through next year. Even with a Democratic-controlled House of Representatives, the programs lapsed several times last year while legislators argued about their costs.
The Michigan Chamber of Commerce opposed changing the law to maintain the state's eligibility for the federal EB program, which provides 20 or 13 weeks of jobless aid depending on unemployment trends in a given state. The business lobbying group argued that accepting the federal funds for EB would inevitably result in higher surtaxes to support the federal government's unemployment trust fund.
Wendy Block, a lobbyist for the Michigan Chamber, told HuffPost that considering the state's $3.8 billion deficit, the original proposal was like "pouring gasoline on a raging fire" in the mind's of the Michigan Chamber's member businesses. Block said the Chamber supported the new deal.
NELP staff attorney Rick McHugh argued that "if Michigan adopts changes needed to continue Extended Benefits, Michigan's employers will not pay higher federal UI taxes as a result."
"The impact on Michigan employers is speculative, while the impact on workers is not speculative at all," U.S. Rep. Sander Levin (D-Mich.) told HuffPost. As for reducing state benefits to 20 weeks, Levin said, "The problem with that is that in 2010 our best estimate [is that] about 175,000 people in Michigan went beyond 20 weeks of unemployment insurance."