Keenyatta Robinson refuses to give her dough to Domino's Pizza after discovering a vulgar note on two receipts.
Robinson's daughter recently ordered a pizza from a Domino's in West Bloomfield, Michigan.
When she saw the receipt, something bothered her (and it wasn't the price of the pie).
On the receipt were three words, two of them offensive: "f*** this c***".
"I don't understand why they would treat me this way," Robinson told WXYZ TV.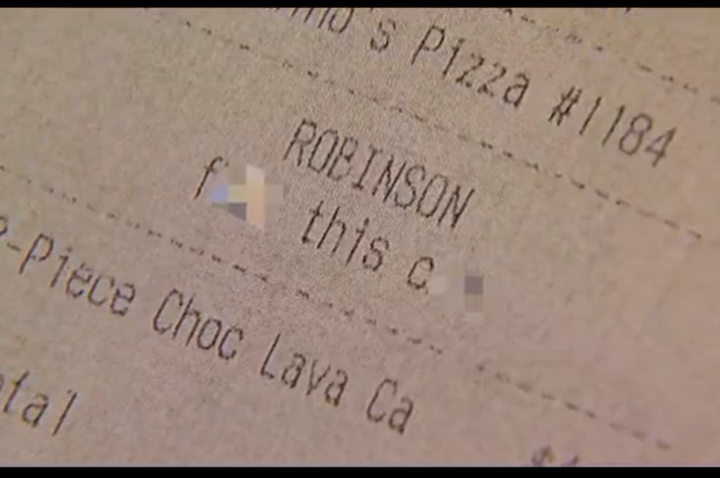 Robinson decided to see if it was an accident, so she placed another order.
"When I came to pick it up that receipt had the same vulgar language," she told the station.
Robinson believes the receipts are in retaliation for the time in 2014 when she complained about not getting the sausage pizza she ordered.
The manager told her she would no longer be served, and she complained to his superiors.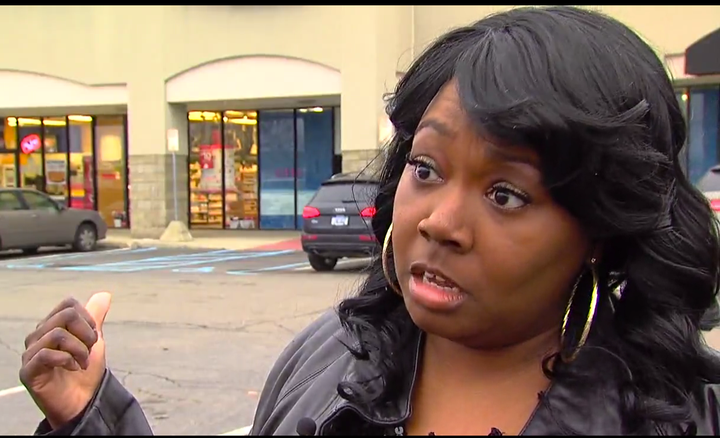 Ronnie Asmar, Director of Operations at Domino's, said that manager was later terminated, in part, for being rude to customers.
"His parting gift to us was putting that vulgar comment in her phone number's notes," Asmar told the station.
Apparently, no one noticed the comment until Robinson pointed it out.
Asmar has tried to apologize to her and offered a gift certificate to make it up to her, but Robinson refuses to accept it -- ever.
"I will never eat here again," Robinson told the station."Ever. In my lifetime."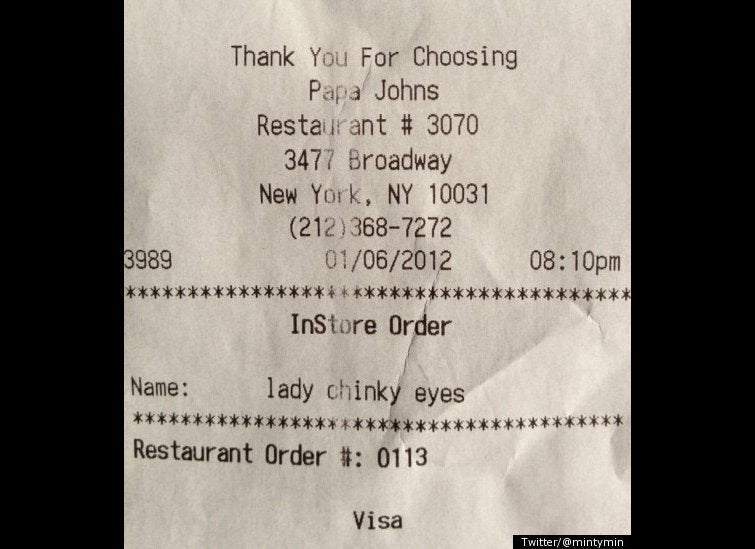 Outrageous Receipts (EXPLICIT LANGUAGE)
Vulgar receipts aren't as common at pizzerias as mozzarella cheese or pepperoni, but they do show up from time to time.
In July, Loretta Smith Layne ordered chicken wings from a New Jersey pizzeria and asked that they be "fried hard."
When she got the order from from Danny's Pizza Pizzazz in Bridgeton, the note on the receipt underneath the special instructions was the vulgar phrase, "fried hard like a black d--k."
In January, 2012, a Papa John's restaurant in New York City came under fire when the receipt referred to the customer, not by her name, but by "Lady Chinky Eyes."
The employee who typed that phrase into the system was later terminated.