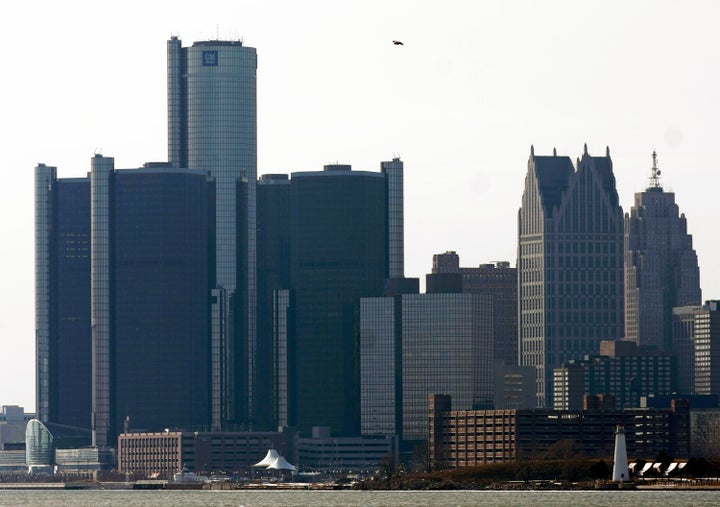 Long the symbol of America's deindustrialization, Michigan may be on the comeback trail.
The state is recovering at the second fastest pace in the U.S., behind only North Dakota, which is currently in the midst of an oil boom, Bloomberg reports. The home of the Big Three automakers is being buoyed by the carmakers' comebacks and a resurgence in manufacturing. Bloomberg came up with the reading by analyzing real estate, jobs, taxes and stock prices data.
Michigan's high ranking on the list indicates that manufacturing and specifically the auto industry may play a larger role in the future of the American economy than many suspect. U.S. auto sales hit an eight-month high in October as stable gas prices pushed consumers to buy more pick-up trucks and sport utility vehicles, according to The New York Times.
Though the manufacturing sector overall grew more slowly in October, firms ordered more goods and cut down on their stockpiles, signaling that manufacturing may bounce back.
Still, that's improved from the depths of the recession; Michigan became the first state in 25 years to have an unemployment rate above 15 percent, when the state's jobless rate hit 15.2 percent in June 2009, according to CNNMoney.
The battle over who gets to take credit for jump starting Michigan's economic turnaround will likely come up when Republican candidates for president visit the state for a debate later this month. Republican Governor Rick Snyder has cut corporate taxes and slashed government staffs in the name of economic development, according to the Wall Street Journal.
Though the auto and manufacturing rebounds have been a boon for the state, some are hoping that a diversified Michigan economy will spur a robust recovery in the state. Several philanthropies launched the New Economy Initiative in 2008, which aims to speed up Michigan's transition into an "innovation-based" economy.
REAL LIFE. REAL NEWS. REAL VOICES.
Help us tell more of the stories that matter from voices that too often remain unheard.
BEFORE YOU GO