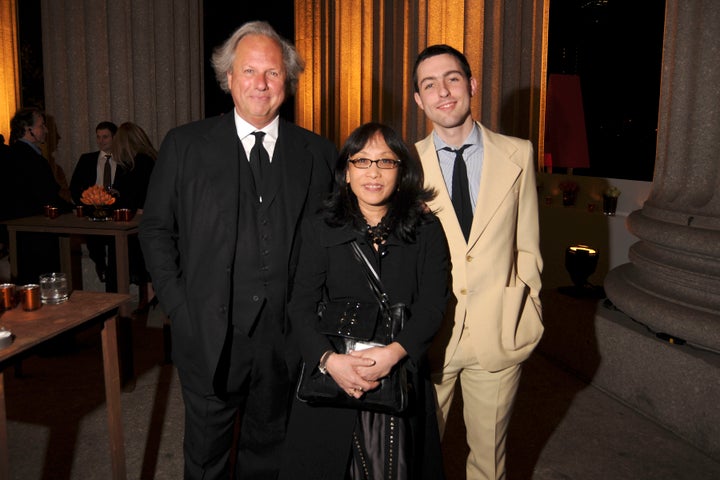 Another chapter in the nation's literary life is coming to an end. After 38 genre-defining years as the chief book critic for The New York Times, Michiko Kakutani is stepping down. She will be replaced on the paper's roster of critics by New York Times Book Review senior editor and columnist Parul Sehgal.
According to a Vanity Fair report, the renowned critic chose to leave her long-established role in order to spend more time on political and cultural commentary. As with many surprising changes in the past year, Kakutani's decision to retire reportedly stemmed from the shock wave sent through the nation by Donald Trump's election as president. "Last year's election," sources told VF, "had triggered a desire to branch out and write more essays about culture and politics in Trump's America."
Over the past few decades, Kakutani has become so iconic as a book reviewer that her name has come to symbolize the very concept of literary criticism. The length of her tenure has also inspired some to argue, in recent years, that it was time for her to move on to another beat. Her reviews of prominent novelists helped define their reputations, which drew both admiration and outrage from authors. Jonathan Franzen, whom she reviewed both glowingly and harshly at various points, once called her "the stupidest person in New York City." She is seen as a tough critic; in a notable scene from the fifth season of "Sex and the City," she positively reviews Carrie Bradshaw's book of dating columns ― a reference that signals the book's quality. But she has chimed in on broader social conversations before, often through the lens of literature. Vanity Fair pointed to her sly review of Volker Ullrich's Adolf Hitler biography last September, which seemed, to many, less a review than a pointed comparison between Hitler and then-candidate Trump.
The connection Kakutani apparently sees between reading literature and participating in politics may have been particular motivation to transition toward more explicitly addressing the latter in her writing during the Trump era. In January, she interviewed former President Barack Obama about how his reading habits shaped his presidency. "No one, I would venture, knows more about the literature and writing that flowed out of Sept. 11," wrote executive editor Dean Baquet in an note to the newsroom. "That knowledge has enabled her to go toe-to-toe with a president ― a well-read president, yes, but no one could be as well-read as Michi." As for going toe-to-toe with the current president ― well, Trump notoriously does not read books.
As Kakutani steps down, another critic is stepping up: According to a statement released by the Times, Sehgal will be joining the paper's team of book critics, which also includes Dwight Garner and Jennifer Senior, to cover fiction and nonfiction. Sehgal, who has been with the NYTBR since 2012, has recently reviewed Alec Baldwin's brash memoir Nevertheless and Elif Batuman's novel The Idiot, and she writes extensively on the international literary scene, the broader literary culture, and how our language reflects deeper cultural anxieties. Colleagues from the Times and other outlets lauded the choice, calling Sehgal "brilliance personified" and "the perfect person to succeed [Kakutani]."
Kakutani's last review has already been published. The piece, which appeared on Tuesday, reviewed Stay With Me, a debut novel by Nigerian author Ayobami Adebayo. She praised the book, a depiction of a troubled marriage, as "entirely fresh, thanks to its author's ability to map tangled familial relationships with nuance and precision, and her intimate understanding of her characters' yearnings, fears and self-delusions." It's a fitting and uplifting final word from the iconic critic, who leaves a powerful legacy of afflicting the comfortable, but also championing less-known authors.
Her next chapter holds every hope of being equally brilliant and conversation-defining ― and we can't wait to start reading.
Popular in the Community