 Christopher Andersen has already given millions of readers access to the private worlds of Madonna, Michael Jackson and Barbra Streisand.
But now, in a controversial new biography on Mick Jagger, "Mick: The Wild Life and Mad Genius of Jagger," the author says he will reveal whom the music legend considers the love of his life -- and it's not one of the 4,000 women the rocker reportedly slept with.
Andersen says Jagger counted John Lennon among his closest companions. "They were close friends. Mick had a great relationship with John. And that is one of the sad stories. May Pang, [for] whom John left Yoko [Ono] for a time, said they [John and Mick] used to sit on the floor of John's apartment eating Chinese takeout food and watch sitcoms and then he went back to Yoko and the door slammed shut."

Andersen also claims that Jagger and David Bowie were an "item" for two years and that David's wife, Angie, caught them in bed together.
"The song 'Angie' was written about David, not Angie, she told me. But she said, 'I came home one day and they were in bed together naked and they were not making a secret about it,'" Andersen told me.
But the person whom Andersen says Mick loved the most is bandmate Keith Richards. "All the women say, 'None of us can compete with Keith.' They are soul mates," he said.
Bebe Buell, who makes several bold claims about Jagger and Bowie in the book, recently said that Andersen went too far in characterizing her observations of the two stars. "I want to make it clear that I never saw Mick Jagger and David Bowie having sex," Buell told Showbiz411. "I knew them to share women, but not each other ... I never saw Mick Jagger sexually active with another man. But his dance card with women was legendary."

Andersen says the book was a long time coming.
"I started in 1969 when I covered the ultimate rock festival for Time magazine when 5,000 people gathered in the middle of nowhere in California. They [the Rolling Stones] gave this free concert. Mick had hired the Hells Angels for security. It was bedlam; it was bloody; there was a murder, which I saw. I just remember the look on Mick's face. He's singing 'Under My Thumb,' and they are carrying this body away over the heads of people and I said, 'I'm going to write a book about this.'"

Jagger, who turned 69 Friday, once said that he would rather die at 45 than still be singing "Satisfaction." While he is still singing the hits, Andersen says that, unlike many other aging stars, Mick has stayed relevant.

"It's not just a nostalgic act singing the old songs. They have five of the top 10 tours in history. They made $2 billion on the road alone. People like Justin Bieber are tweeting about them, Maroon 5 just had that huge hit, 'Moves Like Jagger.' They are still relevant."
Andersen argues that despite years of engaging in "sex, drugs and rock 'n' roll," Jagger is incredibly disciplined. He says Jagger is someone who has worked very hard and is a financial genius worth more than $400 million.

"He runs everything. The contracts, logistics, costume design -- right down to the designs of the T-shirts," says Andersen.

Celebrities beware: Andersen says he knows who the subject of his next biography will be, but won't reveal it yet.
CELEBRITY PHOTOS OF THE WEEK: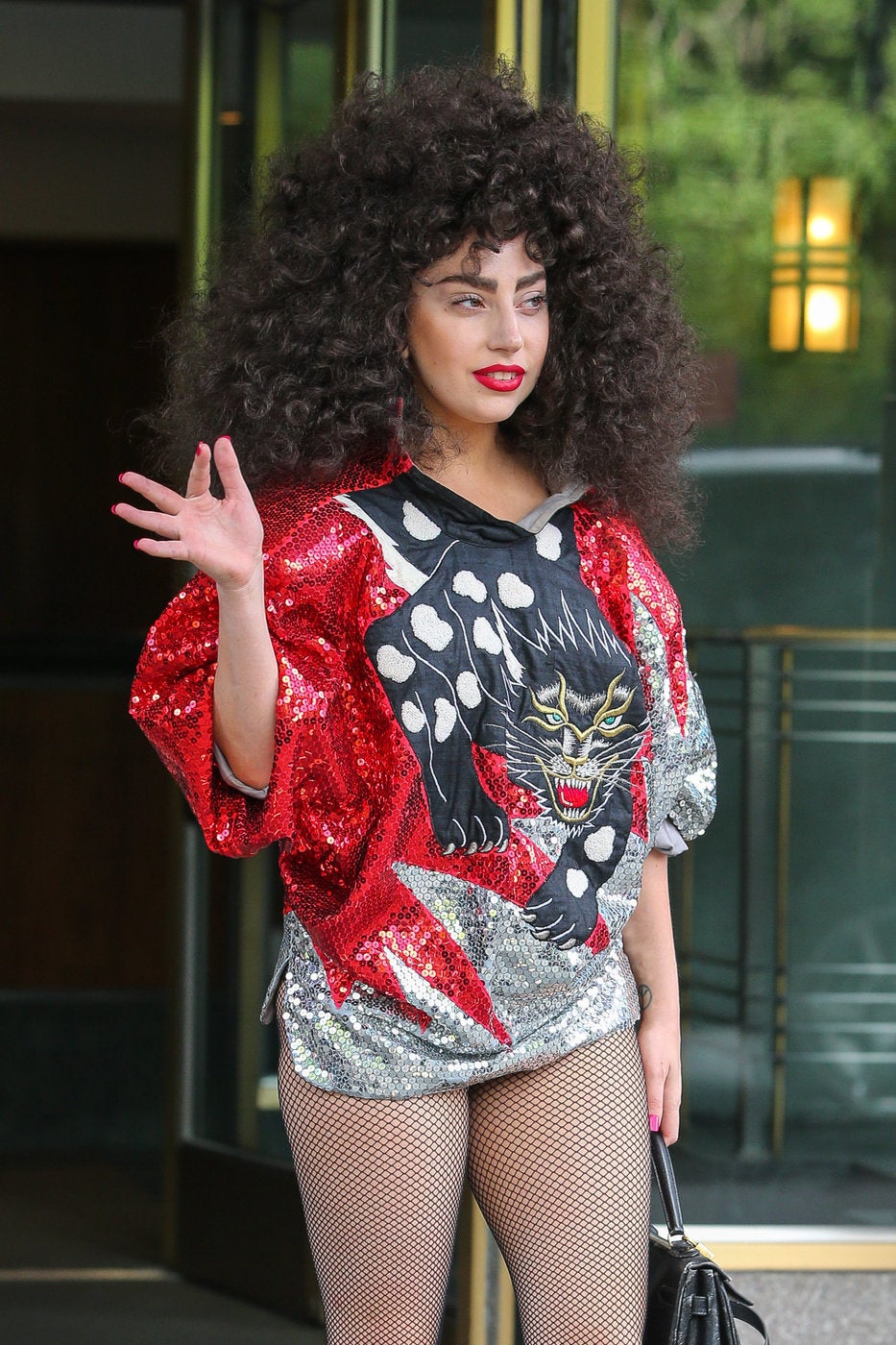 Celebrity News & Photos
Support HuffPost
The Stakes Have Never Been Higher
Related
Popular in the Community