Sir Mick Jagger, the 70-year-old frontman for the Rolling Stones, has become a great-grandfather.
Jagger achieved the new status over the weekend when his granddaughter Assisi Jackson, 21, gave birth to a baby girl, the Daily Mail reported.
The rock legend, who has been performing since 1962, has seven children with four women, and four grandchildren. Jade Jagger, Mick's daughter by ex-wife Bianca Jagger, is the baby's 42-year-old grandmother. The former model and socialite is expected to give birth to her third child in the next few weeks.
This has been a tumultuous year for the singer. Jagger's girlfriend, 49-year-old fashion designer L'Wren Scott, committed suicide in March. The couple had been together since 2001.
"I am still struggling to understand how my lover and best friend could end her life in this tragic way," Jagger wrote on Facebook. "We spent many wonderful years together and had made a great life for ourselves."
The loss prompted the Rolling Stones to reschedule its Australian and New Zealand concert dates. The "14 On Fire" tour is set to resume on May 26 in Oslo.
Jagger was inducted into the Rock and Roll Hall of Fame with the Rolling Stones in 1989. The British singer was also knighted for his services to music in 2003.
CORRECTION: An earlier version of this story incorrectly labeled Jade Jagger as Mick Jagger's ex-wife. She is his daughter by ex-wife Bianca Jagger.
Before You Go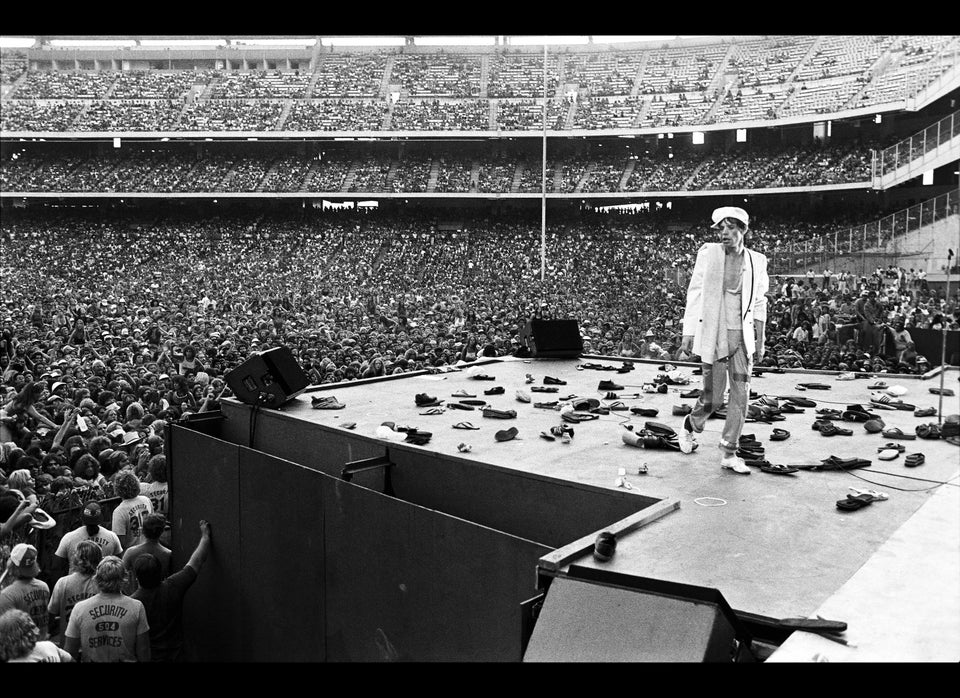 Rolling Stones 50
Popular in the Community