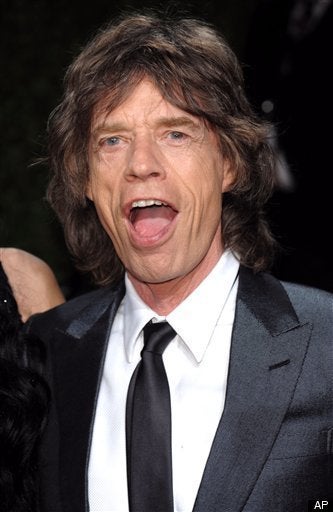 Mick Jagger's big, full lips are world famous, but allegedly, not all of his body parts share those traits. Meaning that he's being accused of having a small penis.
Jagger was furious when longtime Stones mate Keith Richards wrote in his book, 'Life,' that "Marianne Faithfull had no fun with his tiny todger. I know he's got an enormous pair of balls - but it doesn't quite fill the gap."
Faithfull, Jagger's girlfriend from 1966-1970, has finally spoken out about the issue, for the most part backing up Richards. "Not quite, but nearly," she told The Daily Mirror.
Perhaps there's a debate to be had over "big enough" -- Jagger's ex-wife, Jerry Hall, lept to his defense in October, saying, "Mick is very well endowed. I should know - I was with him for 23 years. Keith is just jealous."
Either way, don't expect any definite answer.
Popular in the Community