Two years after he was one of a handful of Republicans who didn't back John Boehner (R-Ohio) for Speaker of the House, Rep. Mick Mulvaney (R-S.C.) seems to have learned a thing or two about challenging one of the most powerful people in Washington.
After Boehner was elected to his third term as Speaker on Tuesday, Mulvaney released a statement that bluntly criticized his colleagues for doing too little, too late to oppose Boehner.
"The hard truth is that we had an election for Speaker in November – just among Republicans. THAT was the time to fight," he said in the statement. "But not a single person ran against Boehner. Not one. If they had, we could've had a secret ballot to find out what the true level of opposition to John Boehner was. In fact, we could've done that as late as Monday night, on a vote of 'no confidence' in the Speaker."
Conservatives who didn't back Boehner were angry that he helped pass a government spending bill that didn't extract concessions from President Barack Obama on immigration or the Affordable Care Act. Reps Louie Gohmert (R-Texas) and Ted Yoho (R-Fla.) led the attempted coup against Boehner and were able to drum up more than two dozen votes against the Ohio Republican, the most against a sitting speaker since 1923.
Despite the opposition, Mulvaney called the vote a "fool's errand," saying that it would not benefit conservatives.
"Some people tried to argue that voting against Boehner would give conservatives leverage, or somehow force him to lead in a more conservative fashion, even if the coup attempt failed," he said in the statement. "All I can say to that is that the exact opposite happened two years ago: conservatives were marginalized, and Boehner was even freer to work with moderates and Democrats."
"My guess is that the exact same thing will happen again now. And I fail to see how that helps anything that conservatives know needs to be done in Washington."
Mulvaney also shared some advice that American voters probably already know: Members of Congress don't always keep their promises. He said that when he voted against Boehner two years ago, he had more than enough members pledge in writing that they would vote to unseat the speaker. When it came time to vote, more than half of those who had committed to ousting Boehner balked. Tuesday was even worse than two years ago, he said, because there never were enough votes to oust the speaker and some of those who publicly said that they would oust Boehner voted for him.
"This was an effort driven as much by talk radio as by a thoughtful and principled effort to make a change. It was poorly considered and poorly executed, and I learned first-hand that is no way to fight a battle," he said.
"This coup today was bound to fail. And in fact, it failed worse than I expected, falling 11 votes short of deposing the Speaker."
"At least two years ago we only failed by six."
Read Mulvaney's full statement here.
Before You Go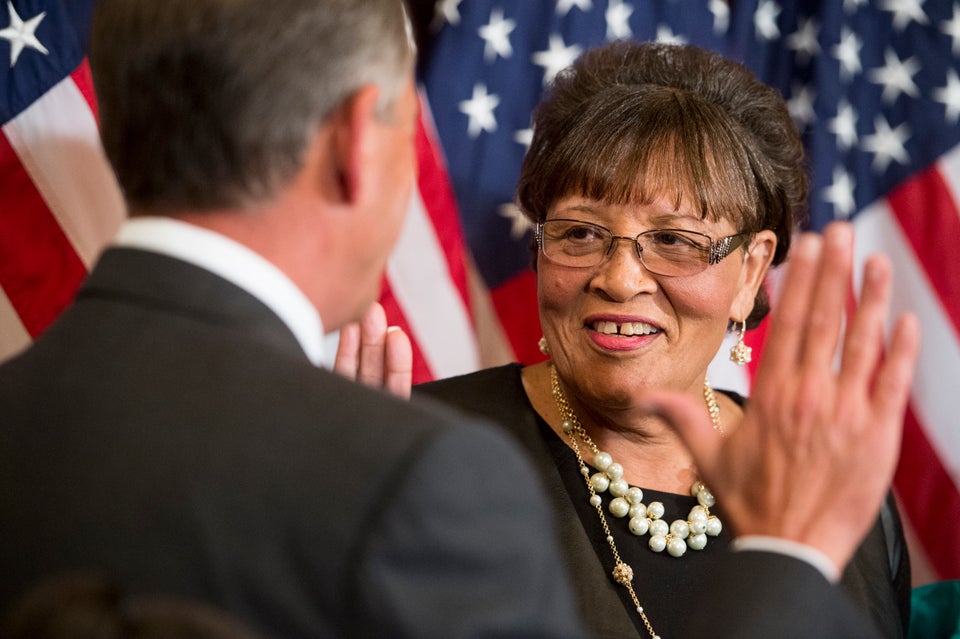 New Congress Members
Popular in the Community