 WASHINGTON -- Rep. Mick Mulvaney (R-S.C.) was one of the 144 House Republicans who voted against bipartisan legislation to reopen the government and raise the debt ceiling. In a statement explaining his position on Thursday, Mulvaney pointed to the "pork" stuck into the bill at the last minute.
"Finally, the 'deal' is full of pork," he said. "A dam project in Kentucky got extra money; the state of Colorado got money to help with its flooding; and the 'Lord's Resistance Army' received special funds. Those may be worth discussing, but that will never happen now, as they were crammed into this 'deal' in order to help it pass. So much for the 'clean' bill that my Democrat colleagues said they wanted so badly."
It's true that the bill contained, for example, nearly $3 billion for an Ohio River lock project that Senate Minority Leader Mitch McConnell (R-Ky.) has supported in the past -- although the funding request actually came from Sens. Dianne Feinstein (D-Calif.) and Lamar Alexander (R-Tenn.), who are both on the Appropriations Committee.
But there was no money for the Lord's Resistance Army in the bill -- and it would have been shocking if there had been.
The LRA is a Ugandan rebel group led by warlord Joseph Kony. The group's trademark is kidnapping children and turning them into fighters or sex slaves.
UPDATE: 5:45 p.m. -- Mulvaney Communications Director Stephanie Faile told The Huffington Post that the LRA reference was the result of a "typo" she had made and had nothing to do with the congressman's position.
Mulvaney's original release:
Before You Go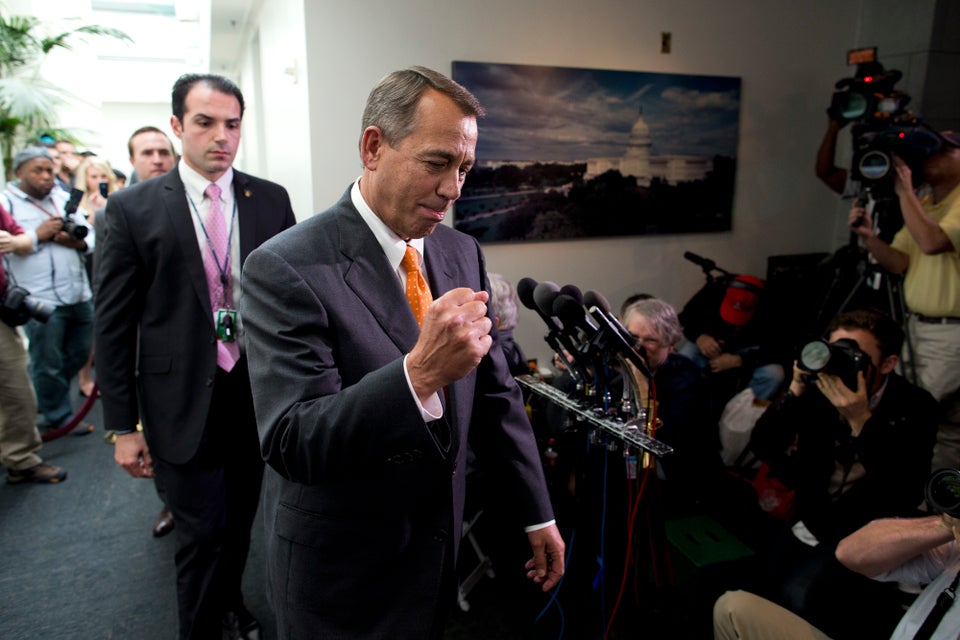 2013 Government Shutdown
Popular in the Community