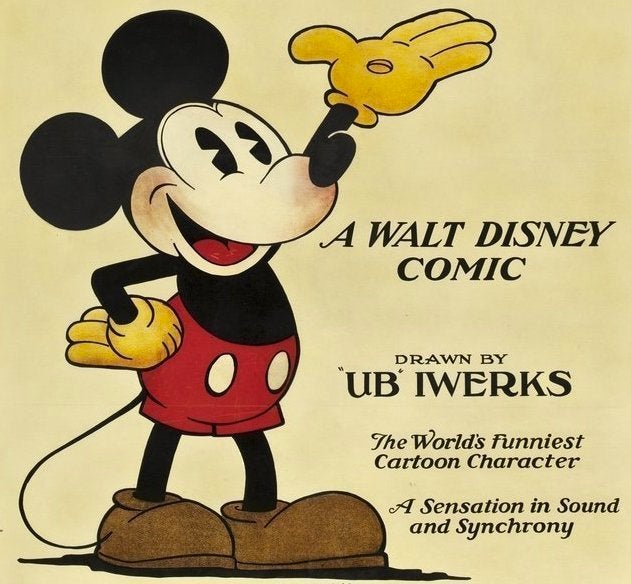 A vintage Mickey Mouse movie poster hidden away in a Chico home for years will be auctioned later this month.
Made in 1928, it is considered the earliest known surviving movie poster of Mickey Mouse, according to experts.
Grey Smith, director of movie poster auctions for Dallas-based Heritage Auctions, said the poster was made the same year Mickey Mouse was created by Walt Disney.
"The first 12 Mickey cartoons were distributed in 1928 and 1929 by Celebrity Pictures, a very low-budget distributor," Smith said in a news release.
"This is very likely the only Mickey Mouse poster created until 1930 when Disney cartoons began to be distributed by Columbia Pictures."
The poster shows Mickey waving a gloved hand. It reads in part, "The World's Funniest Cartoon Character."
The 27-by-41-inch, full-color poster was obtained in 1988 by Chico resident Crowell Havens Beech.
The collector sold most of his posters in the late 1990s.
However, before he died in 2010, at age 86, he confided to a daughter that he had secretly kept the 1928 poster.
Beech had kept it hidden on a dresser top, covered with a slab of wood to keep it flat -- and had topped that with a tapestry.
"I didn't even know he had it," said daughter Tracy Leighton.
When her father's health began to fail, he told her of the poster, which she termed "the crown jewel of his collection."
Leighton and her sister are selling the poster because they believe it should be in the hands of a museum or individual who can properly care for the pop culture treasure.
Heritage Auctions estimates its value at $20,000 or more.
The movie poster will be offered as part of a posters auction in Dallas and online Nov. 29.
Order Story Reprint iconOrder Reprint
Call The Bee's Bill Lindelof, (916) 321-1079. ___
(c)2012 The Sacramento Bee (Sacramento, Calif.)
Distributed by MCT Information Services