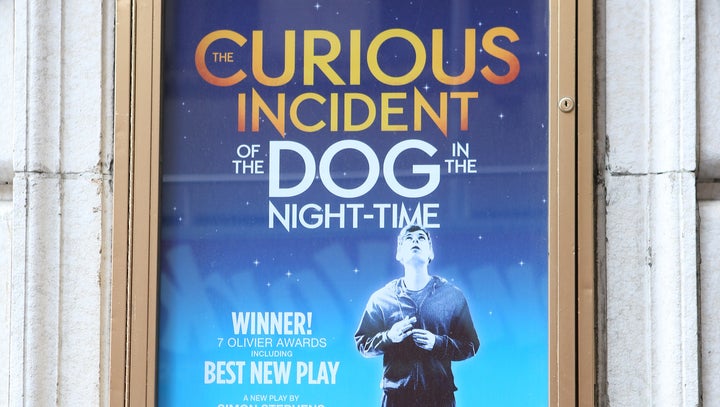 When actor Mickey Rowe found out he had been cast as the leading character in "Curious Incident of the Dog in the Night-Time," the news brought tears to his eyes.
Earning a spot in a production of the Tony Award–winning play based on Mark Haddon's 2003 murder-mystery novel of the same name was a life-changing accomplishment in itself. But even more remarkably, Rowe was cast in the role of Christopher, a 15-year-old with autism spectrum disorder. Having been diagnosed with autism at age 21, Rowe is one of the first actors with autism to play a character with autism on a major professional stage ― and the very first to play Christopher in the critically-acclaimed show set to premiere this fall at the Indiana Repertory Theatre before traveling to New York's Syracuse Stage, an achievement the Broadway production was never able to pull off.
On TV, in film and onstage, non-disabled actors have been emphatically rewarded for taking on the "challenge" of playing characters with disabilities ― or, as The Guardian's Frances Ryan called it, "cripping up." From Lennie Small in "Of Mice and Men" to Laura Wingfield in "The Glass Menagerie," the few characters who do represent disabled experiences are rarely played by actors with direct experience with the subject matter.
While conversations about diversity and representation onstage ― primarily having to do with race and gender ― have become more mainstream, actors with disabilities are still waiting to tell their own stories, to have their lives amount to more than a plot device. Critics have certainly spoken out against the lack of disabilities representation onscreen and onstage. Christopher Shinn, a playwright who had a below-the-knee amputation, wrote a powerful piece for The Atlantic about why "pop culture is more interested in disability as a metaphor than in disability as something that happens to real people."
I may not have been much bothered by any of this until my own disability asserted itself. But now I know that the physical pain and challenges that come in the wake of disability, alongside the insensitivity and lack of understanding one encounters, are profound experiences that cannot be truly known until they are endured. Perhaps the worst feeling is when people avert their eyes. Even someone gawking is better than their looking away.
In an email to HuffPost, Rowe explained how living with autism not only prepared him for his role as Christopher, but his life as an actor. "Autistics use scripts every day," he wrote. "We use scripting for daily situations that we can predict the outcome of, and stick to those scripts. My job as an autistic is to make you believe that I am coming up with words on the spot, that this is spontaneous, the first time the conversation has ever happened in my life; this is also my job on stage as an actor."
Rowe, who has previously performed at venues including the Seattle Shakespeare Company, the Eugene O'Neill Theater Center, the Ashland New Plays Festival and at the Edinburgh Fringe Festival, hopes to one day be a company member at the beloved Oregon Shakespeare Festival. While these experiences have been indispensable, Rowe says the more menial challenges of everyday life have equipped him for success onstage.
"As an autistic, I have felt vulnerable my entire life," he said. "To be vulnerable on stage is no biggie."
Check out our full interview with Rowe, the new star of "Curious Incident of the Dog in the Night-Time," co-produced by Indiana Repertory Theatre, below: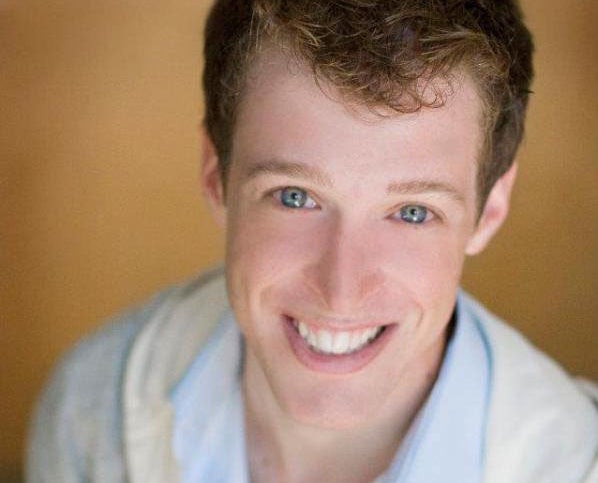 What drew you to acting as a kid? Do you recall a specific actor, performance or film that spurred your desire to perform?
I always visited the Seattle Children's Theatre as a kid and then the Oregon Shakespeare Festival after that. Those two places really gave me the theatre bug. My goal is to be a company member at the Oregon Shakespeare Festival.
I saw that you were also drawn to the circus arts growing up. What appealed to you specifically about this field?
When doing circus skills I get to dive and tumble and juggle and do really physical things and a lot of autistic people are a lot more comfortable when being physical like that. I also get to be very physical like that on stage often, so doing a show like "Curious Incident," which has lots of physicality, makes me feel very comfortable.
You learned you were on the autism spectrum when you were 21. What was your immediate reaction to the diagnosis?
It was such a relief because it was something that explained my whole life and all the things that were difficult or different about me. There was a name for it, and a lot of other people who thought, understood and acted like I did.
When you first read Curious Incident, the novel, how did you feel about it?
I really connected with Christopher on so many levels. To give one example Christopher says, "I really like little spaces… as long as there's no one else in them with me. Sometimes when I want to be on my own I go into the airing cupboard, slide in next to the boiler, and pull the door closed behind me, and sit there and think for hours, and it makes me feel very calm."
When I was a kid I had a wooden trunk I kept my magic tricks in, and I would often sit inside of it with the lid closed for hours until my mom would make me get out, because she was worried about how much air might be left inside.
As an actor with autism, how does it feel to consistently see roles centered on disabilities be played by actors without disabilities?
There is an old joke: "What's the surest way to win an Oscar (Tony, Emmy, etc.)? Have a non-disabled person play a disabled character." Only it's not really a joke. There is so much misinformation and so many stereotypes around autism because we nearly always learn about autism from others instead of going straight to the source and learning about autism from autistic adults.
Ideally someone with a disability could play any role, and not have that role be about disability. A wheelchair user could play Hamlet and not ever mention the wheelchair, or someone who is legally blind and autistic like I am could play Puck. But until we see that happening, the least we can do is give disabled people a voice to represent our own communities in a way that is more about honesty and less about stereotypes.
You mentioned memorizing scripts before going on auditions, because you are legally blind. Are there other exercises, routines or elements of being a professional actor with autism that others might not know?
Not really. In both rehearsal and performance, [those are] my safe zones. Where I feel in my element. During lunch breaks or out on the street, that's where I feel much less comfortable and use autistic tricks like wearing headphones and sunglasses.
The email you sent me beautifully describes how you feel more comfortable performing a script than interacting with strangers. Do you think your autism has made you a stronger actor by requiring you to incorporate so many elements of acting into your everyday life?
I would certainly hope so. And I think so, yes. Being autistic I get to practice acting every minute of every day.
How did you feel when you found out you got the role of Christopher?
I am so honored to get to represent my community and the character of Christopher at the incredible and beautiful Indiana Repertory Theatre and Syracuse Stage. I was not expecting it and almost cried with joy when I got the "yes" email.
Why, in your opinion, is it important that the arts represent individuals with disabilities, not only through telling their stories but representing them as artists onstage?
The young actors in this country who have a disability need to see positive role models who will tell them that if you are different, if you access the world differently, if you need special accommodations, then theatre needs you! The world needs you. I think theater should make everyone feel less alone. It should show you your hopes and dreams both failed and realized. Everyone should be able to go to the theatre or turn on their TV and see somebody like them, someone who thinks like them. Everyone should also definitely be able to go to the theatre and see someone who thinks very differently than they do.
Since you are one the first actors with autism to play a character with autism, do you feel like a role model for younger actors?
I have had a number of young autistic actors reaching out to me on Facebook to tell me how amazing it is to hear from someone who has experienced such similar things to themselves.
How do you hope to see the theater scene change in the next five years?
I would love to see us talk about disability more like we talk about other types of diversity. As another beautiful color in the tapestry of this country. Right now, people often feel shame around disability and don't know how to talk about it, so we just don't talk about it at all, or hire all non-disabled actors to work on shows about disability. Instead we might see disabled people as our co-workers and collaborators. As professionals.
This interview has been edited and condensed for clarity.
"Curious Incident" is co-produced by Indiana Repertory Theatre and Syracuse Stage and directed by Risa Brainin. It runs Sept. 19 through Nov. 12. Tickets are available at irtlive.com and syracusestage.org.
Support HuffPost
The Stakes Have Never Been Higher
Related
Popular in the Community