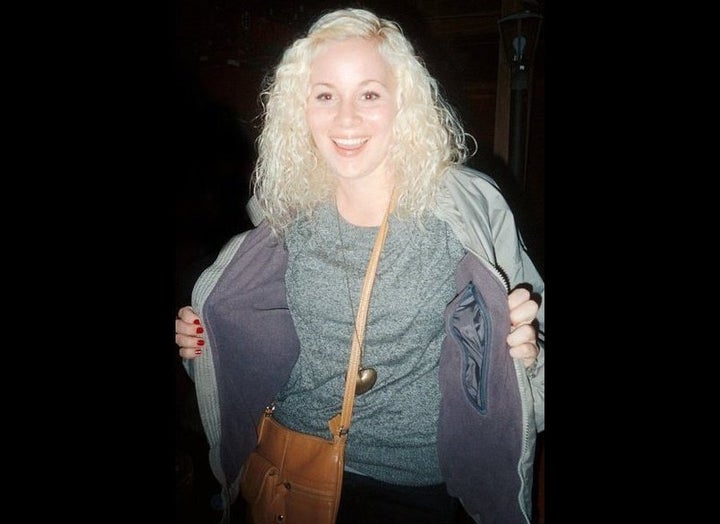 Authorities in Louisiana are searching for a college student who disappeared while bicycling Saturday.
Michaela "Mickey" Shunick, a 22-year-old senior anthropology major at the University of Louisiana, was last seen at about 1:45 a.m. Saturday, when she left a friend's home on Ryan Street in Lafayette. Shunick was cycling to her home on Governor Miro Drive, a distance of about four miles, when she vanished without a trace, the Lafayette Police Department said.
Shunick is an avid cyclist and had regularly made the trip, her mother, Nancy Shunick, told The Huffington Post.
"She has a car but she likes to rides her bike," Nancy Shunick said. "She rides her bicycle everywhere, and the route she would have taken Saturday is not a bad area. It is one residential neighborhood after another."
Family members reported Mickey Shunick missing Saturday. They told police it was "uncharacteristic" of her to be out of contact with them. Shunick was also a no-show at her younger brother's high school graduation Saturday, an event her family said she was looking forward to attending.
"She is just a nice, normal kid. She has hung out with the same group of friends since kindergarten," Nancy Shunick said. "She works teaching horse-riding lessons to little kids and she attends school."
MICKEY SHUNICK PHOTOS: (Article Continues Below)
PHOTO GALLERY
Mickey Shunick
Nancy Shunick said her daughter's cellphone has not been turned on since Saturday morning.
The Lafayette Police Department did not immediately return calls for comment from HuffPost Monday. Speaking with The Advertiser on Sunday night, Lafayette Police Department spokesman Paul Mouton said investigators have few clues.
"We are following up leads, trying to determine if they are valid, but we have no new information at this time," Mouton said.
Dozens of volunteers conducted a search for Mickey Shunick on Sunday. They retraced the route she would have taken on her bike -- a black, Schwinn Madison, fixed-gear bicycle with glittery gold handlebars -- and canvassed surrounding streets. Despite their best efforts, they were unable to locate any sign of the student, her bike, wallet or other belongings. Those search efforts continue today.
Nancy Shunick said she is fearful something terrible has happened to her daughter.
"I think that someone saw the opportunity and grabbed her," a tearful Shunick told HuffPost. "She does carry pepper spray, but someone might have overpowered her."
A private donor, the parent of one of the children to whom Mickey Shunick teaches horseback riding, is offering a $10,000 reward for any information leading to Shunick's whereabouts, no questions asked.
"Please take the money and give us back our daughter," Nancy Shunick said, appealing to the person responsible. "Today is her 22nd birthday and we would like to have her home. Take the money and run. Whatever has happened, we'll fix it."
Shunick is described as a white female, 5-feet-1 and approximately 115 pounds. She has shoulder-length blond hair and blue eyes. Shunick has a small tattoo of a bicycle on her right outer ankle and a nose ring on her left nostril. She was last seen wearing a pastel striped shirt, light-wash denim skinny jeans and silver ankle boots. She was carrying a light brown leather backpack, a black-and-yellow Vera Bradley wallet, a black Verizon slider phone and a small pink container of pepper spray.
Police in the Lafayette area encourage anyone with any information regarding Shunick's whereabouts to contact them at 337-291-8600. Tipsters can also send an email to findmickeyshunick@yahoo.com.
REAL LIFE. REAL NEWS. REAL VOICES.
Help us tell more of the stories that matter from voices that too often remain unheard.