A look at how the speed of technology coupled with consumers' evolving behaviors can deepen your brand value.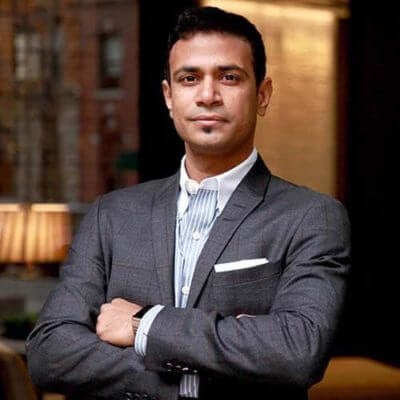 As technology evolves, relying on our phones has become second nature, redefining the way we play, work and live. Consumers want-to-know, want-to-go, want-to-do, and want-to-buy anytime and anywhere; so smartphones have become mini-supercomputers with the abundance of information at our fingertips. These on-the-spot decisions (micro-moments) are making it possible for marketers at all levels and across all categories to seamlessly reimagine their roles in this digitally-connected world.
According to Lisa Gevelber, Google's VP of Marketing, "travel-related searches over the past two years have grown over 150% on mobile." With customer expectations evolving faster than ever, Sachin Narode is focused on delivering the best experience for travelers. I caught up with Sachin who combined his love for travel, tech and entrepreneurship to create Xeniapp.
Xeniapp is a travel app and website, embracing digital and using data to provide on-demand information to meet consumer expectations, influence and maintain relevance to drive conversations. They are able to match travellers instantly with tour guides, events, private security, transportation, private jets, photography, and even drones--all without prior booking.
Brands are expected to address consumer needs with real-time relevance, creating a more data-driven shift. In this context, using both qualitative and quantitative data to disrupt industry [or their own] business models to stay on the cutting edge of technology, or lose in an increasingly competitive world. Sachin understands that jobs that can be easily handled by machines are gone, but notes that the jobs that require soft skills like analytical thinking, will hold firm. Soft skills as I shared in my weekly newsletter, regardless of your education are the foundation to your career. They are transferable across all career boundaries, allowing for success at any and all levels. Some of these soft skills will be on full display at Survive & Thrive a bootcamp for mission-driven investors, partners and mentors in an intimate setting. And, while some think evolving technology have spawned impulsive and impatient consumers, Sachin feels information has "inspired a revolution of human needs."
For those seeking to survive in a micro-moment world, seamless and consistent engagement is key to moving from a transactional to an interactional relationship. Being present is imperative to shaping decisions, it gives brands at all levels an opportunity to flourish, but at the same time, they must be useful--in the moment.
------------------------------------------------------------
Nicole is a passionate and innovative brand communications catalyst, always eager to learn new skills to expand her horizons. With a degree in Fashion Marketing, she is currently pursuing a degree in Communications with an emphasis in Visual & Media Studies. She is the founder of Nicole Williams Collective, the creator of The Purposeful Living Planner, and besides creating content for brands through her lifestyle blog—Nicole's Lifestyle Lounge, she enjoys spending time with her two beautiful girls and the bae.
You can also connect with Nicole on social:
Support HuffPost
The Stakes Have Never Been Higher
Related
Popular in the Community