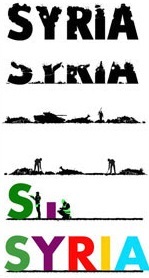 For the past 4 years, Syria has been decimated by an ugly civil war -- hundreds of thousands have died, millions have been displaced, the economy has collapsed, and society has been dismantled. During my time here in the Chicago, however, I have gotten just the glimpse of hope I've been longing for.
In 2013, a group of Syrian expats from around the world gathered to launch a non-profit organization called "Jusoor", Arabic for "bridges." Their goal is to build bridges to empower Syrian youths through education.
Given Jusoor's recent successes, I would like to highlight a particularly inspiring example of Jusoor's involvements. After forming a partnership with Illinois Institute of Technology here in the United States, Jusoor and IIT provided full and partial scholarships and support for 33 students from 2013 to 2014. These 33 individuals, including myself, were a highly representative sample of Syrian society.
Our group included students from all religions and sects, ethnicities, social classes, political ideologies, and geographical regions, as well as a great variety in our respective fields of study. In addition to these identities, each of us also brought a unique experience of wartime suffering.
A group so diverse can make differences a point of contention. We came with the mindset that the pertinence of separate religions and political differences defined our Syrianism. We were full of skepticism for opposing political ideas, with full confidence in our respective parties' winning the conflict.
After two years of friction, what happened? We have been changed, we learned how to debate our political differences while respecting each other's opinions. We democratically ran the Syrian Club at the school, creating a meritocracy. For the very first time, we felt responsible but also free. I began to realize that my voice mattered and could make a difference. The weight of my newfound responsibility was heavy, but it felt good.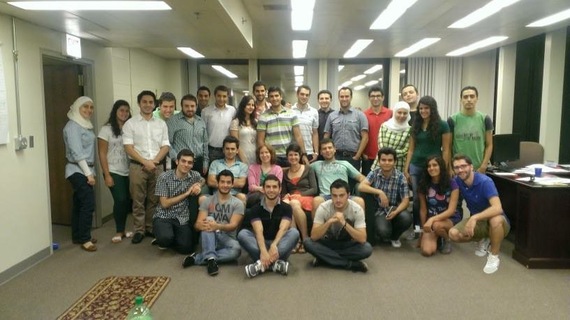 We have pushed each other to achieve our dreams. Members of our group have secured jobs at influential US corporations, including Goldman Sachs, JP Morgan, Deutsche Bank, Google, Apple, ITW, and Motorola. Still others have been admitted to programs at Yale, Harvard and Northwestern. Some have won national competitions and have spoken in front of business leaders and former presidents. Without the support we have learned to provide for each other, many of these dreams would've never become a reality.
Jusoor's experiment was not only successful because individual changes that came about because of our joint coexistence and the potentials and talents of each group member, but also for having instilled an enthusiasm in all of us, making us eager to contribute to causes back home in Syria. Some have run marathons as fundraisers, others launched a scholarship of their own and some launched an educational initiative to empower Syrian high school students. Elsewhere people have donated time and money for several causes, and some have even gone to refugee camps to offer their help.
As a part of this transformative experience I came away with many takeaways. I came to learn that totalitarianism is fundamentally flawed as oppose to democracies where everyone has the chance to voice their aspirations and concerns, influencing the trajectory of their societies.
I have learned that education is incredibly important in building nations. As education is the only pathway to freedom and the "most powerful weapon which you can use to change the world"
I learned that justice is essential to advancing societies. Justice stands for the truth, and it helps to prevent incidents of petty revenge that perpetuate warfare. Justice stands for a society where people are encouraged to be rational and fair.
This experience has taught me that in free markets, a fair and a strong economy grows, the harder you work the more you get, and you become a stakeholder rather than a mere spectator.
I learned that civil war is incredibly cruel, not only has it led to mass killings of my people but it has also tainted the legacy of the beautiful country of Syria. I still believe in the Syrian people and I think that experiments like Jusoor's could be replicated many, many times in many different ways and with many different twists to ensure a better future for Syrians. Because, fundamentally, we need to work together to rebuild Syrian society, on the premises of democracy, education, justice, and fair economy.
Calling all HuffPost superfans!
Sign up for membership to become a founding member and help shape HuffPost's next chapter