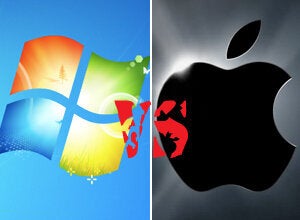 See update below -- Microsoft is fighting Apple over two words: "app store."
"An 'app store' is an 'app store'," Russell Pangborn, Microsoft's associate general counsel, said, according to the BBC. "Like 'shoe store' or 'toy store', it is a generic term that is commonly used by companies, governments and individuals that offer apps."
Apple's application specifies that the phrase describes "retail store services featuring computer software for use on handheld mobile digital electronic devices and other consumer electronics," among other offerings. The Cupertino company stands by its claim, noting "the vastly predominant usage of the expression 'app store' in trade press is as a reference to Apple's extraordinarily well-known APP STORE mark and the services rendered by Apple thereunder."
UPDATE: According to a post on Y Combinator which details the findings of searches on Google Trends and Google Ngram, "it wasn't until 2008 when the term 'App Store' started entering common parlance. This coincides with Apple's introduction of its 'App Store'."
The post adds, "Ngram data shows no usage of 'App Store' or 'app store' from the time of 1800 to 2008. I was suspicious of this, but using the terms 'app,store' separately produced lots of data points. My tentative hypothesis is that Ngram is using data that existed before the App Store went public and thus will not show up in Ngram."
Popular in the Community