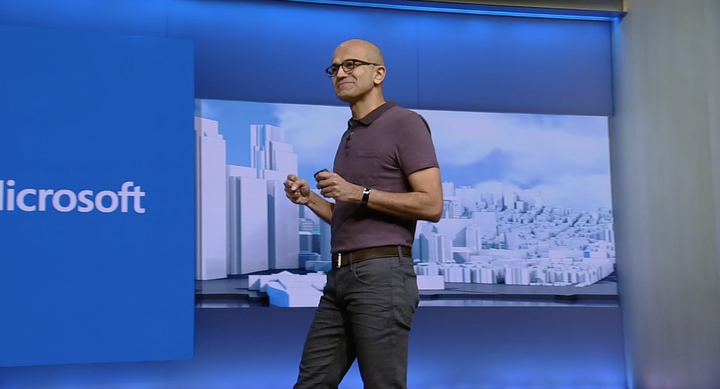 Will we control technology? Or will technology control us?
These questions were at the core of a keynote speech delivered Wednesday by Microsoft CEO Satya Nadella at the company's Build 2016 event, a conference where developers learn more about upcoming products from the tech giant.
"We have these profound questions and issues in front of us," Nadella said. "Is technology empowering people, or is it displacing us? Is technology helping us preserve our enduring values such as privacy, or is it compromising it?"
"These are the issues that are being discussed, and they're the right issues for us to have a broad dialogue -- not just in one company, not just in our industry, but in our society," he added.
"I am an optimist," Nadella said Wednesday. "We as a company are optimistic about what technology can do for us."
But he urged involvement from everyone else.
"We need to make design choices, economic choices and social choices that ensure that the way that we build technology, the way we do technology helps us as a society," Nadella said.
Related
Popular in the Community