Microsoft CEO Satya Nadella caused a stir on Thursday when he told an audience of tech industry women they should trust they will get raises when they deserve them -- despite overwhelming evidence to the contrary.
"It's not really about asking for the raise, but knowing and having faith that the system will actually give you the right raises as you go along," Nadella told a crowd at the Grace Hopper Celebration of Women in Computing, ReadWrite reported.
"That's good karma. It will come back," Nadella continued. "That's the kind of person that I want to trust, that I want to give more responsibility to."
Nadella's tone-deaf advice reflects a problem that plenty of other executives have been hesitant to recognize. Despite touting itself as forward-thinking, the tech industry largely remains a boys' club, and the "system" Nadella asks women to trust does not favor them.
Like Apple and Google, Microsoft's female employment hovers around 30 percent, and one study found that fewer than 3 percent of the 6,793 companies that received venture capital funding from 2011 to 2013 were headed by women.
UPDATE: Nadella later apologized for his comments at the Grace Hopper conference. In an email sent to Microsoft employees, he admitted that his answer was "completely wrong."
"Without a doubt I wholeheartedly support programs at Microsoft and in the industry that bring more women into technology and close the pay gap," Nadella wrote. "I believe men and women should get equal pay for equal work ... If you think you deserve a raise, you should just ask."
Before You Go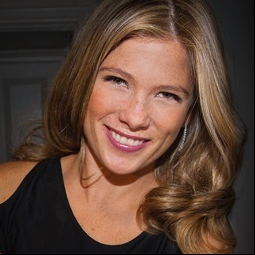 The Most Buzzed About Female-Led Tech Startups Of 2013
Popular in the Community