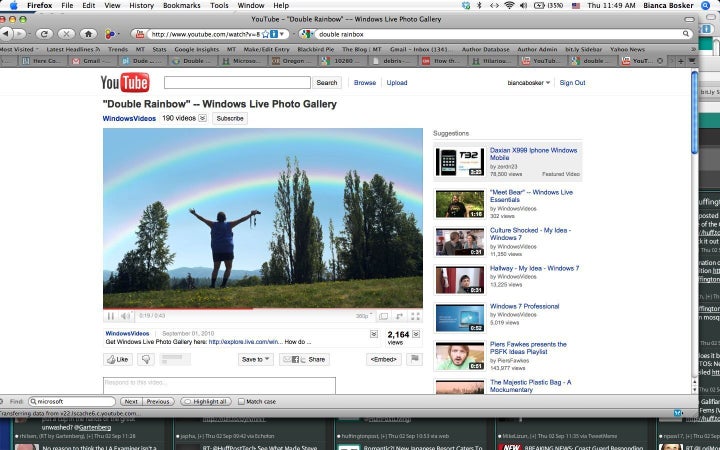 The Redmond giant has recruited Paul "Hungry Bear" Vasquez (aka "the double rainbow guy") of viral video fame to create a new ad for Windows Live.
Vasquez's YouTube video of his reaction to spotting a double rainbow at Yosemite National Park went viral earlier this summer, racking up over 12 million views on YouTube and inspiring no shortage of remixes, songs, and other creations.
Following his online success, Microsoft tapped Vasquez to create an ad for Windows Live (see it below).
Microsoft explained the collaboration in a blog post: "We hooked up with Bear to learn more about him & show him how to capture a full on double rainbow with Windows Live Photo Gallery using our panorama stitch feature. It's so intense!"
See Microsoft's ad, and the original double rainbow video, below.
WATCH:
Popular in the Community