Microsoft's 2016 holiday advertisement celebrates the accomplishments of ordinary people who worked hard to make 2016 a better year for everyone.
The global tech company worked with the ad agency McCann to bring eight changemakers into the same room to create artwork that reflects their "vision of hope, peace and beauty." The "Art of Harmony" ad featured people like Zianna Oliphant, a young girl who pleaded for justice at the Charlotte City Council after the police shooting of Keith Scott in North Carolina, Christopher Catrambone, an entrepreneur who founded the Migrant Offshore Aid Station to help rescue migrants crossing the Mediterranean Sea, and Jazz Jennings, a transgender activist.
After letting the participants draw together (using Microsoft products, this is an ad after all), their artwork was projected onto Jane's Carousel, in Dumbo, Brooklyn.
In a press release, Microsoft said, "This year has been challenging for many and much of what we hear in the news can be negative. Microsoft wanted to lift people up and remind them that ordinary people can make a difference. The message focuses on the spirit of the holidays, people coming together and celebrating what is good and right with the world—what unites us, instead of what divides us."
The ad will run throughout the holiday season on television and online, in markets throughout the world.
Mona Haydar, a Muslim activist featured in the ad, told The Huffington Post that she hopes the campaign "functions like a healing balm or salve" to soothe hearts and minds this holiday season. Haydar and her husband Sebastian Robins are known for promoting interfaith engagement and understanding. After the San Bernardino attacks, the pair set up a booth outside of a Cambridge, Massachusetts library with doughnuts, coffee, and a sign that read "Ask a Muslim." They invited passers-by to ask them questions about Islam, in an effort to combat stereotypes about Muslims.
Watch Microsoft's short video on Haydar below.
Haydar said that it was a pleasure to meet and make art with people she deeply respected and honored. As a Syrian American, she was especially moved by the work that Catrambone is doing to help refugees.
"We had such a good time on set together as a group that I actually ended up having everyone over to my apartment for brunch to hang out more!" Haydar told The Huffington Post.
"There is so much to celebrate and feel joyful about- and not a cheap joy either― a real and abiding joy that comes with hard honorable work that ensures that our world will be a more loving and beautiful place for us all!"
Before You Go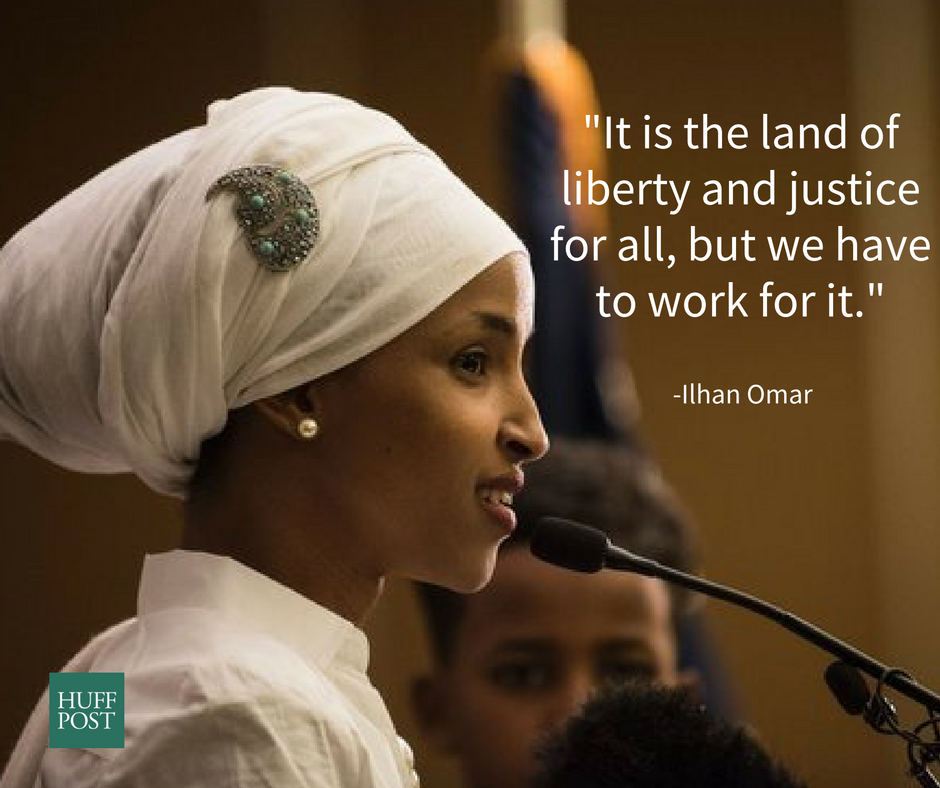 Muslim Women Who Made A Difference In 2016
Popular in the Community