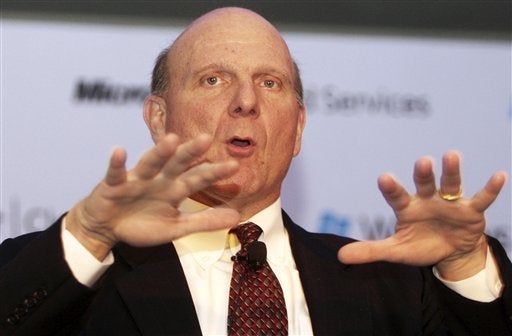 REDMOND, Wash. -- Microsoft will compete with Apple's iPad, but it isn't saying when.
Microsoft Corp. CEO Steve Ballmer says the company is working with Intel Corp. and computer makers to perfect tablet touch-screen computers.
Analysts attending an annual meeting at Microsoft headquarters on Thursday got few concrete details. Ballmer did say Windows tablets will use Intel processors for the foreseeable future.
"Just like we had to make things happen on netbooks, we've got to make things happen with Windows 7 on slates, and we're in the process of doing that as we speak," the CEO said.
He added, "We'll be in market as soon as we can," noting that developing a tablet is "job one urgency around here." "Nobody is sleeping at the switch," he said.
But he added that whether it's "really, really soon, or just really, pretty soon, I'm going to wait until I have a device I want to hand you and tell you to go use."
Ballmer says Apple Inc. has "done an interesting job" with the iPad, and says Apple has sold more of the devices than he would like--"They've sold certainly more than I'd like them to sell, let me just be clear about that," he said.
The CEO also addressed the potential competition from a "Google Tablet" that the Mountain View firm reportedly has in the works. "If we can't compete against whatever the weird collection of android machines is going to look like, shame on us," Ballmer said.
Related
Popular in the Community