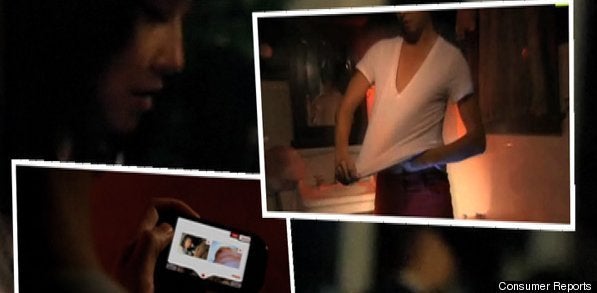 *See video below.*
The near-ubiquity of mobile devices has brought with it a polarizing social phenomenon: sexting, the act of sending explicit text messages or photographs via mobile device.
The Electronics Blog at Consumer Reports asks whether Microsoft's 'creepy Kin video' encourages sexting:
The video, on a promotional site for the new phones, includes a downright creepy sequence in which a young man is shown putting a Kin under his shirt and apparently snapping a picture of one of his naked breasts. The breast is then shown on the phone's screen, just before the guy apparently sends it to someone. Next we see the face of a young woman, seemingly the recipient, with an amused expression on her face.
See the Kin ad below, then tell us what you think.
UPDATE: April 16, 2010--Microsoft has decided to take down the ad in question, according to Consumer Reports:
In the words of spokesman Patrick Neighorn: "Microsoft takes the issue of sexting very seriously and it was never our intent to promote it in any way."

As of 5 pm today, however, we were still able to view the video on Microsoft's promotional website for the Kin. Microsoft's Neighorn told us that might be because it was taking the company some time to remove the video from all servers that host the site.