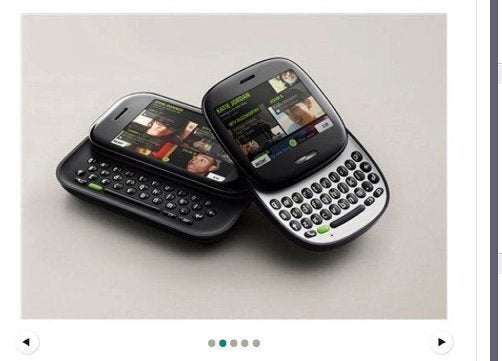 Microsoft's Kin phone was announced in April. It launched in May. And it died in June.
Microsoft plans to pull the plug on Kin and integrate the Kin staff into the Windows Phone 7 team following sluggish sales, sources "close to Microsoft" tell Engadget and CNET.
The company offered the following statement on the matter:
We have made the decision to focus exclusively on Windows Phone 7 and we will not ship KIN in Europe this fall as planned. Additionally, we are integrating our KIN team with the Windows Phone 7 team, incorporating valuable ideas and technologies from KIN into future Windows Phone releases. We will continue to work with Verizon in the U.S. to sell current KIN phones.
This past week, Verizon slashed prices for the Kin 1 and Kin 2 by half. It seems the handset will remain on the market, but, as CNET notes, it remains to be seen whether there will be software updates for the phones (one had been planned for summer 2010).
But so-so reviews aren't enough to shelf a product. What really killed Kin? The phone may have been attractively priced for its target teen-and-tween demographic ($50 and $100 for the Kin 1 and 2, respectively), but Verizon required Kin users to sign up for a pricey, $70-a-month voice and data service plan--despite lacking an app store and some basic smartphone offerings.
An Engadget source tells the blog the troubles began even earlier, when Microsoft decided to change the phone's OS mid-stream, delaying the project and frustrating its wireless partner:
It seems that after doing some initial work on these phones based around Danger's proprietary Sidekick OS, Andy Lees -- the SVP of Microsoft's mobile division -- instructed everyone to go back to the drawing board and rebuild the OS based on Windows CE. It appears the company didn't want a project that wasn't directly connected to its Windows kernel. This move allegedly set the release of the devices back 18 months, during which time Redmond's carrier partner became increasingly frustrated with the delays. Apparently when it came time to actually bring the Kins to market, Big Red had soured on the deal altogether and was no longer planning to offer the bargain-basement pricing deals it first had tendered.
What do you think of the phones? Are you surprised by the news? Why or why not?
Related
Popular in the Community