*Scroll down for photos and additional reviews.*
(HUFFINGTON POST/AP, RON HARRIS) There are a lot of futuristic things we're still waiting on: jet packs for the entire family, self-driving cars and time-travel, to name a few. But one new, pretty darn amazing bit of technology has finally come to fruition, thanks to the folks at Microsoft.
The Kinect system, on sale beginning Thursday for the Xbox 360 game console, offers controller-free control of living room entertainment and aptly delivers a groundbreaking piece of technology.
It's part game controller, part fitness guru and part "Minority Report," the movie where Tom Cruise famously interacts with a multi-touch interface by making rapid motions with his hands. Instead of gripping a physical controller to play games and movies on your Xbox 360, Kinect allows you to simply move your body – hands, feet, hips – to do everything.
Kinect is a hybrid video camera and motion sensor that sits just above or below your television display. It looks like an extra wide webcam and connects to the Xbox 360 – even older models – through the USB port. Kinect sells for $150 and comes with one game; you can buy it bundled with a low-end Xbox 360 for $300, saving $50 on the package.
View the slideshow (below) to see what reviewers from Joystiq, Engadget, the New York Times, the Boston Globe and Gizmodo thought of the Microsoft Kinect. Will you purchase the motion-sensing system for yourself? Share your opinion in the comments.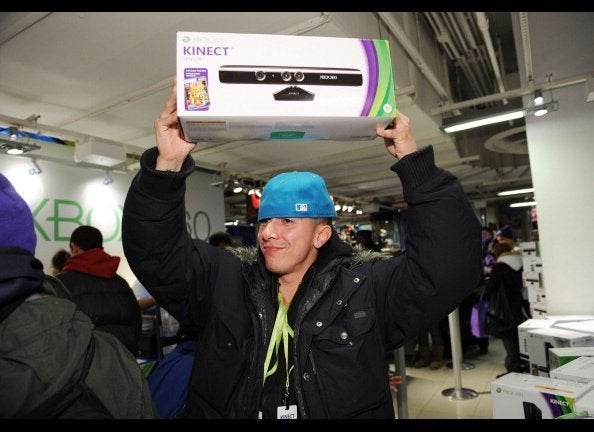 Review Roundup: Kinect For Xbox 360
Popular in the Community