 The stakes are high for Microsoft. The last decade has seen the former behemoth of the tech world lose its perch to Apple and Google. The desktop PC market is threatened by tablets (mostly the iPad), and it's only going to keep moving in that direction. Microsoft fell behind in mobile, and now it needs something big.
Microsoft hopes that something big is Surface. The tablet is one of Microsoft's few forays into hardware manufacturing, after the successful Xbox and not-so-successful Zune. Surface is gorgeous, and it has some unique features and accessories. But the big question is whether it will be enough to woo customers. This question must be eating away at Microsoft execs, because they desperately need Surface to be a hit.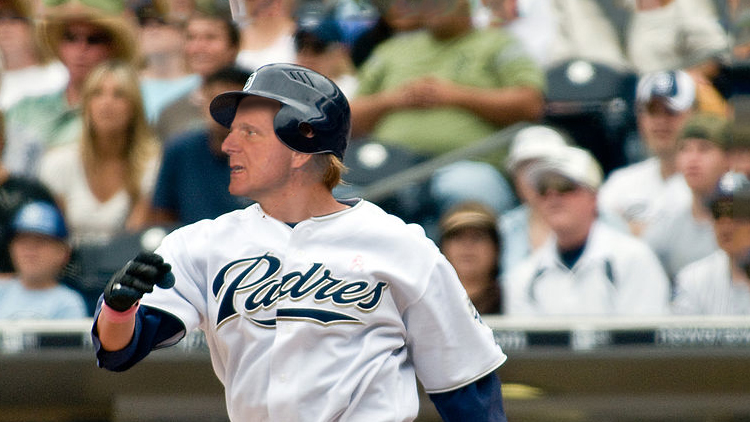 Make no mistake: Microsoft's dominant share of the desktop PC market isn't going away anytime soon. The problem, instead, is one that Steve Ballmer and company didn't anticipate: The world is moving into a post-PC era. Led by the iPad and a plethora of smartphones, people now do the majority of their computing on these mobile devices. This is bad for Microsoft.
In some parallel universe, things could be different. Microsoft could have looked at 2007's original iPhone, humbly admitted that it changed everything, and gotten to work on creating its own competitor. That didn't happen. Instead, Ballmer insisted that the iPhone was a fringe luxury item that would never get any significant market share. His answer at the time, Windows Mobile, was a flop, and now Microsoft is left playing catch-up.
What does Microsoft's slow reaction to the iPhone have to do with Surface? Everything. By the time Microsoft created a worthy competitor in Windows Phone, the smartphone market had already solidified as a two-horse race between Apple's iOS and Google's Android. Windows Phone hasn't gained much traction.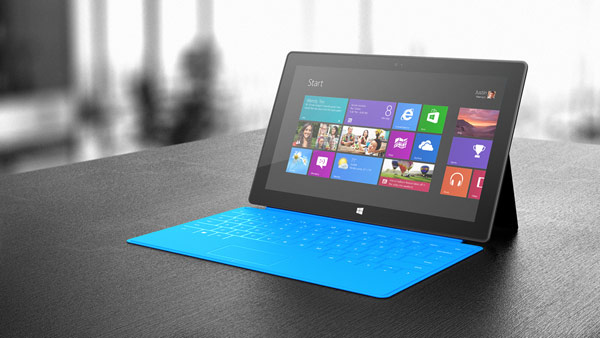 This leaves the younger tablet market as Microsoft's best shot at becoming a player in the mobile space. This explains Microsoft's decision to make Windows 8 all about tablets. It's hoping to use its biggest strength, the desktop PC market, to vault it into the tablet space. The future that it so desperately wants -- continuing its PC dominance in the post-PC world -- is slipping away. It needs to hit a homerun.
That brings us to Surface. Redmond pulled out all the stops, designing a slick tablet that specializes in productivity. Microsoft hired all the right people in design -- both the Surface hardware and the tiled Windows RT software look stunning. The ingredients are there for Ballmer and friends to make a monumental comeback.
There are, however, a lot of "ifs." Great hardware doesn't always lead to great sales (look no further than Microsoft's old Zune or its present Nokia partnership). It needs not only aggressive marketing, but a campaign that resonates with average consumers. Surface has some impressive specs (aside from its lackluster display), but only geeks care about specs. Microsoft needs Surface to be nothing short of a revolution.
Unfortunately, Microsoft may have tied its hands with pricing. The Surface starts at $500. This is the same as the 3rd gen. iPad, $100 more than the iPad 2, and $300 more than the Kindle Fire HD. You can make a logical argument that its hardware is well worth that price, but this isn't about logic. Customers have flinched at paying that much for any tablet that isn't the iPad. Countless Xooms, Xyboards, and Galaxy Tabs have learned this the hard way.
If the Surface went for $350, it could have a shot at that revolution. For $500? I'm not so sure.
Either way, the time between now and the holidays is as pivotal a period as Microsoft has ever faced. Will the company move towards regaining its old dominance? Or is it destined to live on the sidelines as a tired old relic from the desktop PC era? We may get an idea before long.
REAL LIFE. REAL NEWS. REAL VOICES.
Help us tell more of the stories that matter from voices that too often remain unheard.