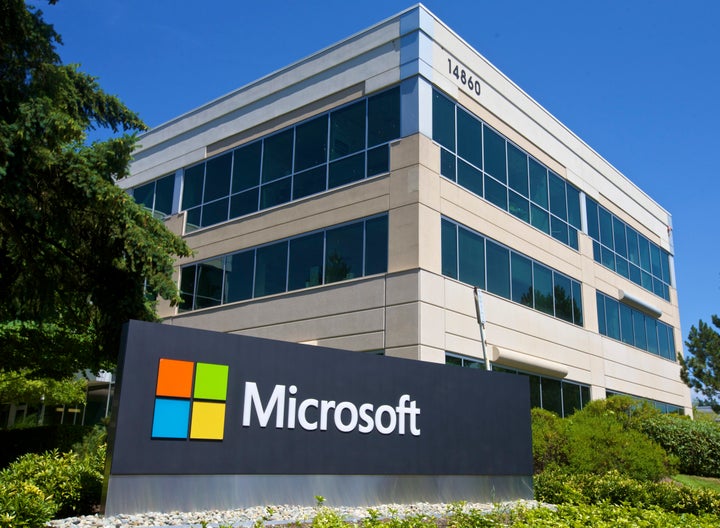 Microsoft is the latest company to unveil major changes to its parental leave benefits.
The tech giant said in a blog post Wednesday that it would expand fully paid maternity and paternity leave to 12 weeks for corporate employees in the U.S. That's up from its previous parental leave policy, which provided four paid weeks and eight unpaid weeks.
As before, moms will still be able to take an additional eight weeks of paid maternity disability leave. (It's common practice for employers to bring childbirth under disability insurance, which covers workers' long absences when they're sick.) When combined with the new policy, that means moms can now take up to 20 weeks of paid leave.
"As we ask our employees to bring their 'A' game to work every day to achieve our mission, we believe it's our responsibility to create an environment where people can do their best work," Kathleen Hogan, head of human resources at Microsoft, wrote in the blog post. "This is why today we're announcing enhancements to our U.S. corporate employee benefits in three areas that employees consistently rank among the most important: having time to renew; saving for the future; and flexibility needed to spend time with new children."
The announcement comes just one day after Netflix revealed its own plan for unlimited parental leave for the first year of a child's life. But that generous package applies only to employees in its streaming division and doesn't include the DVD-by-mail branch, as HuffPost's Emily Peck reported.
Still, Netflix's policy at least acknowledges that having a baby is not, in fact, a disability. It won't use disability insurance to cover a portion or all of a new mother's salary during childbirth, leveling the playing field between men and women at work -- and, let's be honest, both should be able to take paid time off to spend time with their new baby.
In its post Thursday, Microsoft also added that it would boost its 401(k) plan by matching 50 percent of all salary deferrals as of next January. It currently matches 50 percent of the first 6 percent of the amount that employees defer. It will also add Martin Luther King Day and Presidents Day as paid company holidays.
Calling all HuffPost superfans!
Sign up for membership to become a founding member and help shape HuffPost's next chapter