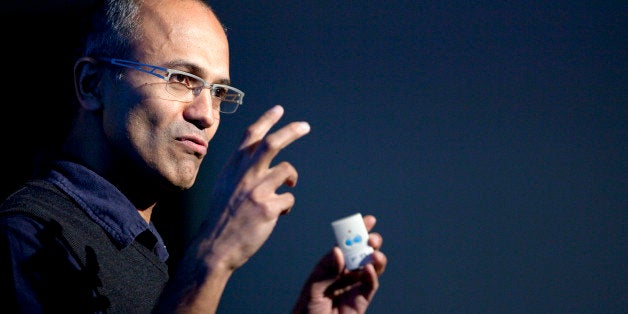 Microsoft has decided that its next CEO will be Satya Nadella, an executive vice president at Microsoft and longtime employee at the ailing software maker, Bloomberg News is reporting.
Microsoft cast a wide net for its next chief executive, both within and outside the company. Steve Ballmer, Microsoft's CEO for a decade, said he planned to step down from the position in August. Microsoft ran through a slew of corporate stars, including Ford CEO Alan Mulally and Ericsson CEO Hans Vestberg, before choosing Nadella, an internal candidate with less name recognition.
Bloomberg News hedged its report, saying Microsoft's "plans aren't finished," according to its sources.
Bill Gates may step back to an even smaller role at Microsoft since ending his run as CEO in 2000. Again according to Bloomberg, the board is discussing having someone replace Gates as chairman of the board, a position from which Gates gently steered Microsoft during Ballmer's rocky tenure through the last decade. Since 2000, Gates has directed most of his energy to philanthropic efforts.
Moving from Sun Microsystems to Microsoft in 1992, Nadella is currently in charge of cloud computing and enterprise software -- a side of Microsoft's business that primarily sells to other businesses, not regular customers. Over the past several years, Microsoft has struggled to sell consumer products like Windows Phone or Microsoft Surface while its enterprise business has remained healthy.
Related
Popular in the Community