 UPDATE: It's official! Microsoft has put out a press release with the prices for the upcoming surface tablet. It is indeed $499 for a 32GB model, $599 for a 32GB model with black Touch Cover keyboard, and $699 for a 62GB model with black Touch Cover keyboard. If you want a colored Touch Cover keyboard, you'll have to pay $119.99. The bulkier Type Cover keyboard -- similar to the Touch Cover, but with keys that move and can depressed like on a traditional keyboard, will cost $129.99.
It might have also accidentally released something more closely guarded: The price of the Surface.
According to TechCrunch (like The Huffington Post, owned by AOL), Microsoft posted and then quickly deleted a page on its website containing the prices and configurations for its upcoming Surface tablet, as well as the much-ballyhooed Touch Cover keyboard. If the leak was accurate, a 32GB Surface will cost $499; a 32GB Surface with Touch Cover will cost $599; and a 64GB Surface with Touch Cover will cost $699.
That low price of $499 would mean the cheapest Surface costs the same amount as Apple's cheapest new iPad; though for $500, you get 32GB of storage on the Surface versus 16GB of storage on the iPad.
Though the site has since been taken down, TechCrunch captured a screenshot of the product page, which you can marvel at below: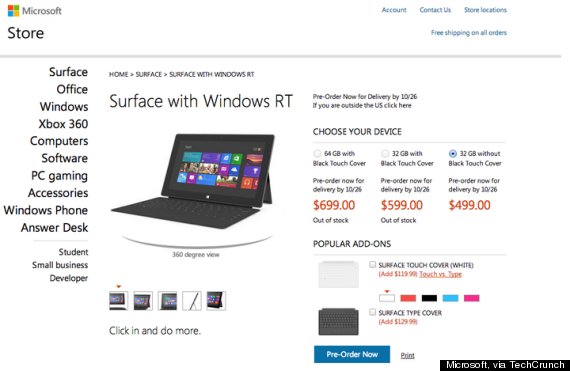 The Wall Street Journal reported Tuesday morning that Microsoft has ordered 3 to 5 million Surface tablets for the holiday season, which would make it one of the best-selling tablets on the market, along with the iPad and Amazon's Kindle Fire. The Surface will be available online and at Microsoft stores (both permanent and pop-up) around the United States.
The Surface will go on sale October 26th, the same day that Microsoft's new Windows 8 operating system will become available. Check out more images of the Surface tablet below. Scroll down further for a look at the commercial for Surface.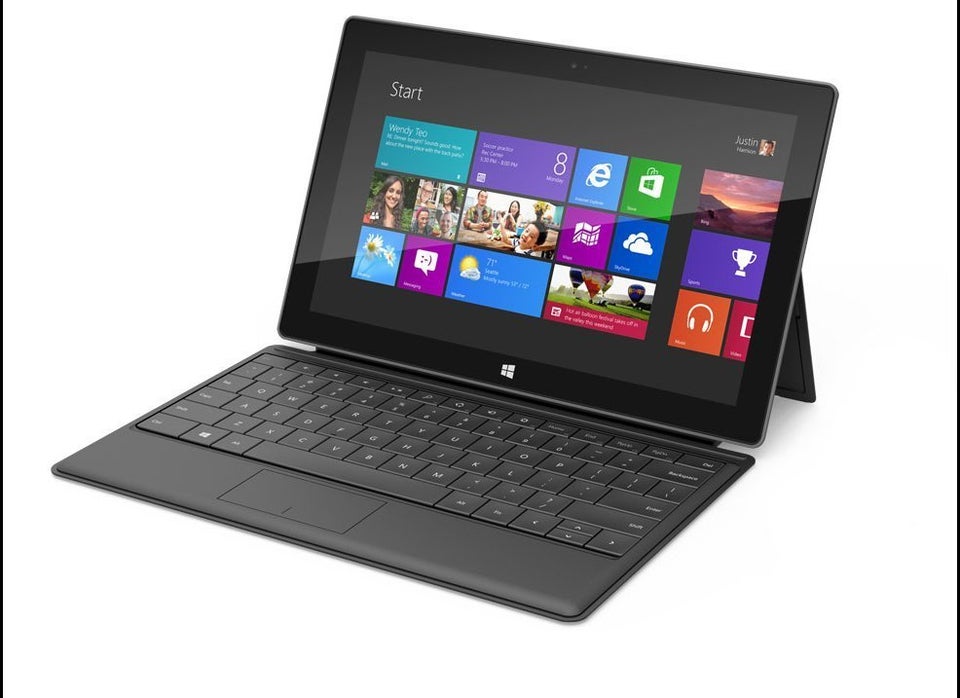 マイクロソフト Surface 写真集
Related
Popular in the Community