Microsoft took the wraps off its brand new tablet, called Surface, during what the company promised would be a "major" media event on Monday evening at Milk Studios in Hollywood, California.
"It embodies hardware and software working together," said Microsoft CEO Steve Ballmer, according to The Verge's live blog of the announcement. It is one of the few times in company history that Microsoft engineered both the hardware and the software of a device, with the Surface joining the Zune MP3 player, Kin smartphone, and Xbox 360 gaming console.
Microsoft showed off two Surface devices: one running Windows RT and built around an ARM processor, and one running Windows 8 Pro and built around an Intel processor. Windows RT is the "Metro-only" version of the upcoming Windows 8, while Windows 8 Pro features Metro as well as the more familiar desktop look of Windows, with a Start bar and homescreen icons.
Both of the models feature what is likely the hallmark aspect of the Windows Surface tablet: a built-in keyboard. The back cover can be folded under the tablet and becomes a super-thin (3mm) QWERTY keyboard. The keyboard attaches to the case magnetically and comes with an accelerometer that tells the tablet when it is activate, and when it is folded into the back of the case. The so-called Touch Cover will be available in five colors, including black, blue, and hot pink.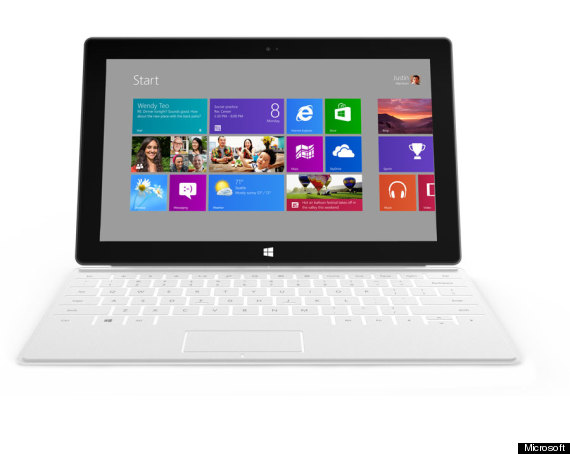 Both the RT and Windows 8 Pro versions of the Surface family also feature front and rear webcams, dual microphones, and an integrated kickstand that lets the user prop the devices up to watch videos, play games or listen to music. Both configurations also come with a microSD card slot and a USB port.
Weight and thickness depend on which version -- Windows RT or Windows 8 Pro -- you opt for. The Windows RT version has a 10.6-inch display and measures 9.3mm thin (exactly 0.1mm thinner than the current iPad); it weighs about 1.5 pounds. The Windows 8 Pro version has the same screen size but weighs just under 2 pounds and measures 13.5mm thin. RT devices are configurable at 32GB or 64GB; Windows 8 Pro devices are configurable at 64GB or 128GB.
Using a unique pressure-sensitive technology, Touch Cover senses keystrokes as gestures, enabling you to touch type significantly faster than with an on-screen keyboard. It will be available in a selection of vibrant colors. Touch Cover clicks into Surface via a built-in magnetic connector, forming a natural spine like you find on a book, and works as a protective cover.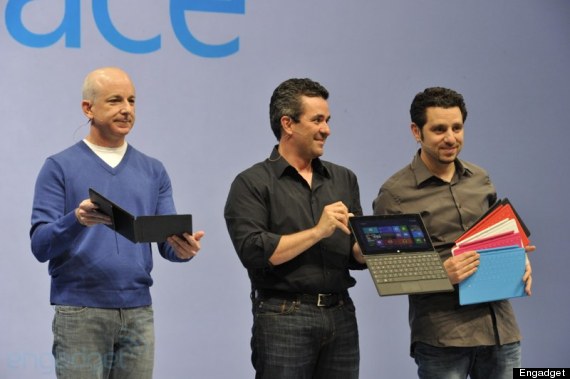 Image courtesy of Engadget.
Prices were not announced, though Sinofsky said that prices will be priced to compete with comparable tablets, per The Verge. As for release date, the company's press release says that we'll have to wait until the general release of Windows 8 for Surface tablets running Windows RT. Windows 8 Pro devices will follow 90 days later. (As of today, there is no firm release date for Windows 8, though speculation suggests it'll drop sometime this fall.)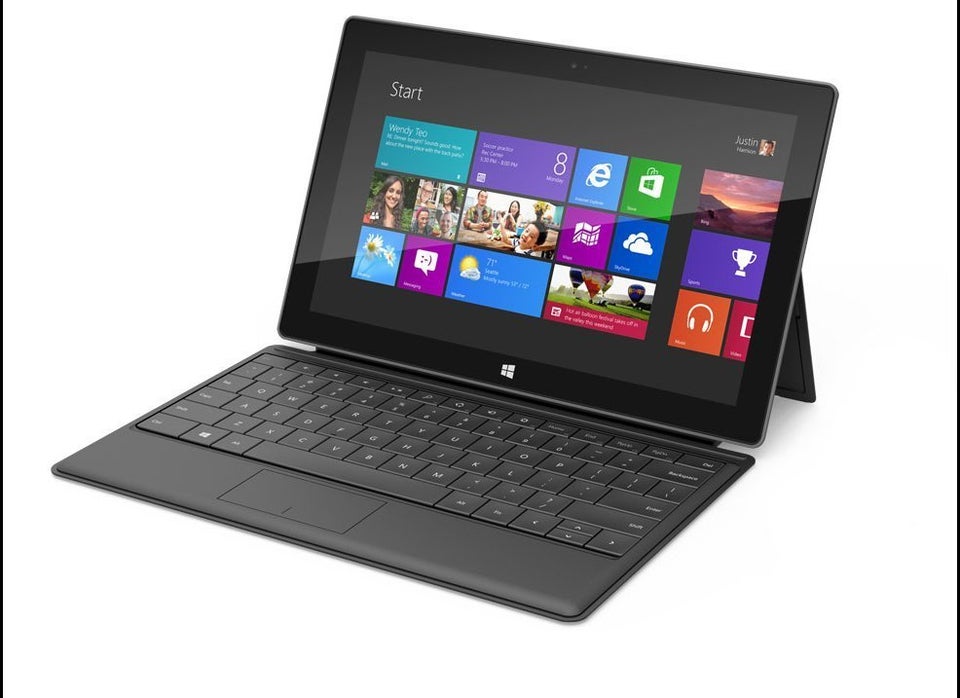 マイクロソフト Surface 写真集
Popular in the Community