UPDATE: According to Microsoft insiders, Neowin writes, the company is set to unveil a new Arc Touch Mouse in September of this year.
The new mouse, which may be the one teased on Twitter, is expected to cost $69.95. Engadget adds, "It's said this peripheral will come with just basic touch functionality initially, with multitouch presumably being thrown in via a later update."
Would you use a flat mouse? Do you think it would be comfortable?--It's black, it's flat, and it may be "touchy."
We don't know much beyond that about a mystery gadget Microsoft has been teasing via Twitter.
Microsoft tweeted a cropped picture of an unidentifiable black gizmo via its Microsoft Hardware (@MsftHardware) Twitter account Tuesday afternoon, offering only this vague hint: "Don't be so touchy...flat is where it's at."
@MsftHardware promised later, "We'll share another glimpse of our upcoming product with you tomorrow [Wednesday]."
As an Engadget reader noted, Microsoft posted another part of the image to Twitpic several days ago. See the two images pieced together below.
There's been speculation the black "nub" could be anything from a trackpad to a new Zune to a tablet (although it's unlikely..). Tell us: what do you think it is?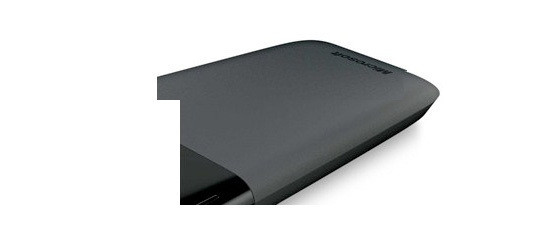 Related
Popular in the Community