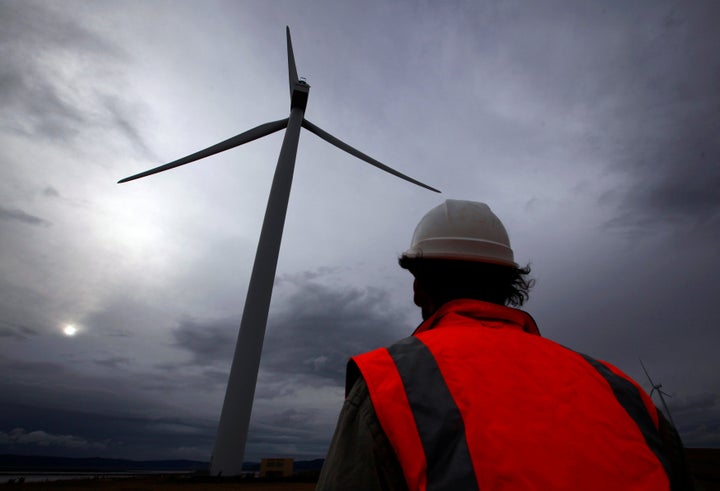 Microsoft announced on Monday that it has made its largest wind energy purchase yet.
The tech giant bought 237 megawatts of wind energy to completely power its newly built datacenter in Cheyenne, Wyoming, a state where nearly 88 percent of electricity comes from heavy pollutant coal.
The latest purchase brings Microsoft's total wind power capacity up to 500 megawatts ― a significant number, but small when you consider that it's less than one-eighth of what one nuclear plant produces.
Last year, when the Redmond, Washington-based company publicized plans to open the datacenter, Wyoming Gov. Matthew Mead (R) touted his state's cheap electricity. Microsoft's datacenters house servers that host websites across the internet, and suck up huge amounts of electricity. Because most electricity is generated by dirty fossil fuels, such as coal, datacenters now contribute nearly as much to global warming as the entire air travel industry.
Microsoft's move comes nearly a week after Donald Trump won his presidential bid, ushering in a transitional team stacked with climate change deniers and oil industry executives keen to reverse much of the last eight years' hard-forged environmental progress.
So far, the president-elect has signaled his desire to quash President Barack Obama's currently stalled Clean Power Plan, reignite the coal industry and pull out of the historic Paris climate accord. Already, the company behind the controversial Keystone XL pipeline, which Obama rejected last year, is looking to repitch the project. Trump has called scientific evidence of climate change "bullshit" and "a hoax."
He has also repeatedly trashed the wind and solar industries for being too costly and for killing eagles that collide with turbines. Oil and coal stocks surged the day after his historic election.
The "only hope" for fighting climate change over the next four years, as Fast Company declared last week, may rest in mayors and activistic chief executives.
Under policies like Obama's, Microsoft's investment in wind power may have seemed like an incremental step in a larger march forward. And it still has some value, as it demonstrates the commercial viability of clean energy. But now, such a move may amount to little more than a ploy by a $454 billion behemoth to compete with rivals like Google and Amazon.
Google became the biggest corporate purchaser of clean energy last year, and it's investing aggressively to meet its goal of powering all its operations with renewables by 2025. The firm is even using its advanced artificial intelligence software to find new ways to stop wasting electricity.
Amazon, by contrast, refuses to release data on its own carbon emissions, and has been much slower than its competitors to invest in clean power. Given that Microsoft is second only to Amazon in the lucrative web-hosting industry, purchasing wind power gives the Xbox maker a leg up.
"We're focused on building a cloud that serves the broader good, a cloud that is trusted, inclusive and responsible," Microsoft President Brad Smith wrote in a blog post. "By thinking creatively about our energy needs and the assets at our datacenters, we're able to deliver an innovative solution in Wyoming that does just that — and serves as a model from which we all can learn."
If only the incoming Trump administration would take heed.
Before You Go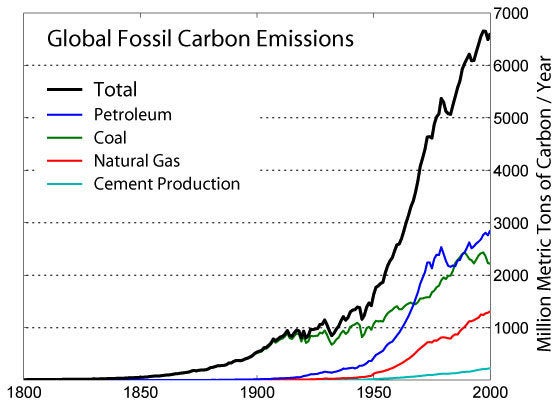 How Scientists Know Climate Change Is Happening
Popular in the Community