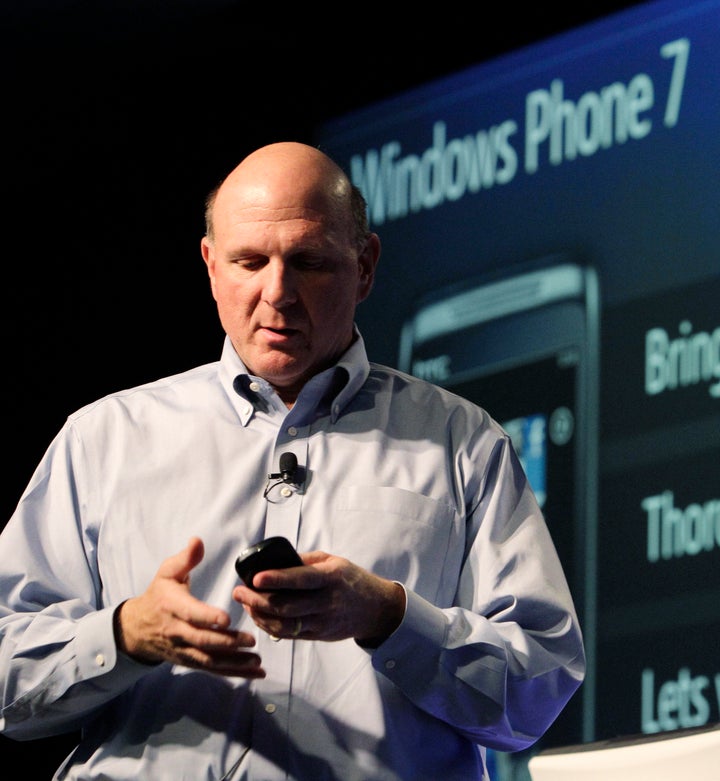 Following the revelation last week that Google and Apple are tracking users' locations, reports revealing that Microsoft's Windows Phone 7 operating system is also collecting location data come as no surprise.
According to CNET, while Apple has been storing this location data on iOS devices and users' computers, Windows Phone 7 devices send this information and GPS data (if available), tied to a unique device ID, back to Microsoft. Like Apple and Google, Microsoft creates this database of Wi-Fi hotspots and cell phone towers in order to improve the efficiency of mobile location services. The Windows Phone site details the process:
To provide location services, Microsoft assembles and maintains a database that records the location of certain mobile cell towers and Wi-Fi access points. These data points are used to calculate and provide an approximate location of the user's device by comparing the Wi-Fi access points and cell towers that a user's device can detect to the location database, which contains correlations of known Wi-Fi access points and cell towers to observed latitudes and longitudes.
You can completely shut off Windows Phone 7's location services. Tap Start, flick left and select Settings. Under Location, you can disable Location services either individually by app or with a global shutdown.
As the Guardian notes, Microsoft isn't detailing "how much of the data is cached on the device, nor for how long." When asked for comment, Microsoft is only directing users to its privacy page and CNET's list of questions regarding privacy and tracking remain unanswered, though Microsoft told PCMag "unequivocally" that Windows Phone 7 devices "do not store location history."
Calling all HuffPost superfans!
Sign up for membership to become a founding member and help shape HuffPost's next chapter