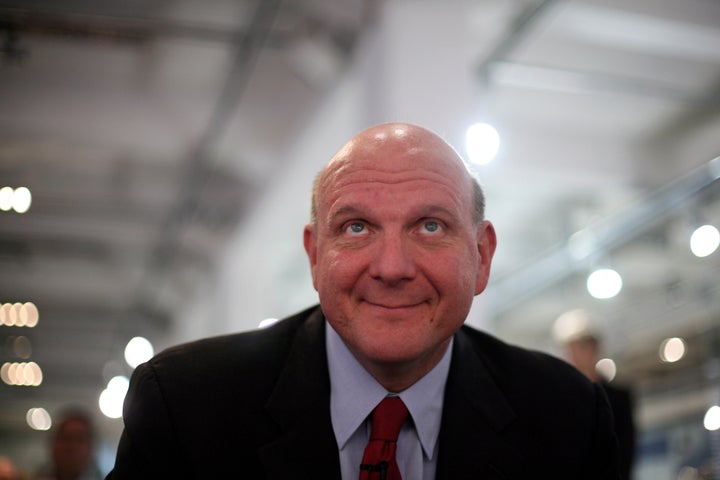 Microsoft's historic and prolonged dispute with U.S. regulators over antitrust violations has finally come to an end. And how things have changed.
May 12 marks the expiration of a consent decree the software giant signed with the Department of Justice in 2002, an agreement that narrowly saved Microsoft from being broken up after it was found guilty of using its dominant position to stifle competition.
On the anniversary of the agreement, the Department of Justice cheered its victory, while Microsoft adopted a more repentant tone. The company said of the thirteen years it spent under the scrutiny of antitrust regulators, "Our experience has changed us and shaped how we view our responsibility to the industry."
The Department of Justice celebrated the Microsoft antitrust case as a vital ruling that fostered competition in the tech industry and said it had paved the way for new products, including "computing services and mobile devices."
The final judgment proved effective in protecting the development and distribution of middleware products and prevented Microsoft from continuing the type of exclusionary behavior that led to the original lawsuit. Microsoft no longer dominates the computer industry as it did when the complaint was filed in 1998. Nearly every desktop middleware market, from web browsers to media players to instant messaging software, is more competitive today than it was when the final judgment was entered.
Nine years is a lifetime in Silicon Valley and while Microsoft remains one of the world's most valuable technology companies, it is a far cry from the industry overlord it was years ago.
Critics once derided Microsoft as the "Death Star" and "Evil Empire" bent on the domination of all desktops. Now it has a new nickname: Facebook CEO Mark Zuckerberg recently deemed it the "underdog."
Microsoft software still powers nine out of every ten computers, but it has lost ground in vital areas. In smartphones, music players, and search, it is struggling catch-up to Apple and Google, two companies that were floundering and yet-to-be-born, respectively, when Microsoft was hit with antitrust lawsuits in 1998.
Microsoft's mobile phone operating system has seen its share plummet from 35 percent in 2003 to 7.5 percent in 2011. Its search engine, Bing, has swallowed billions of dollars, but still claims just 14 percent of the market to Google's 65 percent. And the same browser that put Microsoft at odds with regulators saw its market share fall below 50 percent for the first time ever.
And now, even as Microsoft makes its peace, regulators are turning their spotlight on another Silicon Valley behemoth: Google. Already facing antitrust scrutiny in Europe and South Korea, Google is rumored to be the target an antitrust probe being launched by the FTC.
Where antitrust matters are concerned, Google may be the new Microsoft. A law professor told Bloomberg that an FTC investigation of Google "could be on par' the Department of Justice's probe of Microsoft.
Related
Popular in the Community