The next time a potato chip crisis strikes, do not panic. If you've got a potato on hand (which you always should) and your kitchen is equipped with a microwave, all is well. In the video above, YouTuber CrazyRussianHacker shows just how simple it is to nuke up a batch of your own crispy snacks.
What you'll need: One potato, a mandolin, a piece of wax paper, some olive oil and salt and pepper.
Start by laying out a piece of wax paper. Cut the unpeeled potato in half. Place the potato cut-side-up onto the mandolin and thinly slice it into chip-shaped rounds.

Next, grease a plate with some olive oil and place the cut potato pieces atop it. Season the slices with salt and pepper.

Place your plate of slicked-up potatoes into the microwave for three to four minutes. When the clock strikes chip time, remove them from the microwave (careful! the plate will be hot) and toss them in a bowl.

With a few seconds to cool, your chips will be crisp and crunchy and ready to munch on. Crisis averted.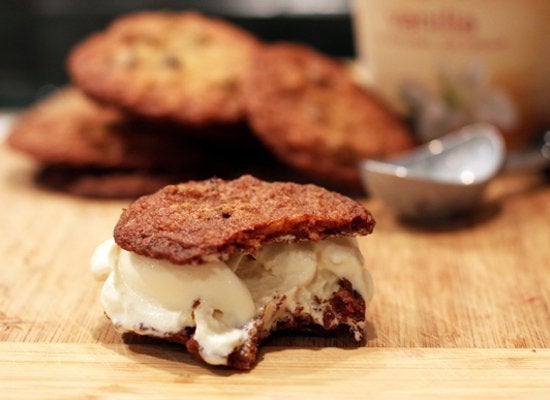 Recipes Using Potato Chips