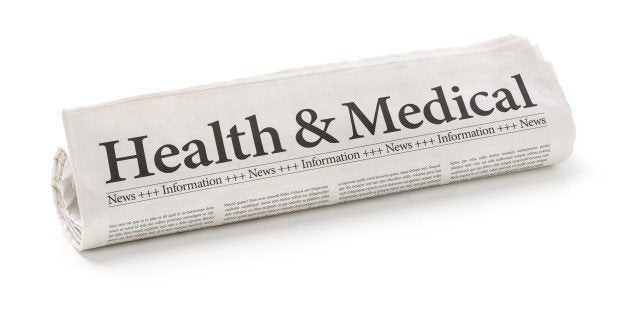 "They call us 'providers,'" a physician said to one of us today. He went on to say, "We aren't even 'doctors' anymore. We're 'high-level providers' [pointing to himself] and you're 'mid-level' providers."
I suppose we are. The authors of this post are nurses, with Ph.D.s. Some of us are nurse practitioners.
The word "provider" is commonly used to refer to physicians, physician's assistants, nurse practitioners and nurse midwives. Each discipline is essential to provide critical primary care to those in need.
Not only here, but also around the world, there's debate about health care providers' titles. There's significant resistance from some physicians, including the one above, who don't want to be called "providers," categorized with "lesser-trained and educated" (but safe, competent and licensed) health care providers. Another physician vehemently opposes being called a provider because, it's "a professional insult...personally demeaning." Interestingly, advanced practice nurses (nurse practitioners and nurse midwives) who provide primary care suffer the same professional insults when categorized as "mid-level providers," "non-physician prescribers," or as one recent physician blogger suggested -- "non-physician prescribers physician's assistants."
Whether you are a physician, nurse midwife, nurse practitioner, physician's assistant, each professional discipline should be recognized for their unique contributions to health care. Yet when referring to categories, is it right to identify physicians as the gold standard?
Situating the entire health care workforce hierarchically, with physicians at the top, privileges the care that physicians provide over care provided by other health care providers. We suppose this may be true in our health care system, which is focused on sick care instead of wellness care and illness prevention. If we simply look at primary care however, which includes some preventive health care activities, rigorous research from randomized clinical trials shows that primary care that is provided by nurse practitioners or other advanced practice nurses is equal to the care provided by physicians. The relevant issue is not rhetorical imposition of terminology based on politics and power, rather which health care providers can provide care in a safe and effective manner. The true gold standard of care, especially primary care, resides with evidence-based standards and quality patient outcomes.
Health care providers have different but overlapping spheres of expertise and training, however we believe that the term "provider" reflects the work of those of us who care for individuals and communities. "Provider" is profession-neutral, which makes sense in the context of patient-centered care: if patients are the center of care, then the individual discipline of the person providing that care shouldn't matter as long as that individual is appropriately educated, trained and competent to provide the care.
As providers, we should educate our patients and ourselves about the expertise each profession offers. The Global Health Workforce Alliance notes that terms such as "mid-level provider" or "advanced clinical practitioner" are confusing.
Although no discipline wants to lose their identity to a categorical term, let's work together to reach consensus on respectful, clear, and inclusive language that captures the unique contributions of each member of the health care team.

Co-authored by Monica McLemore PhD, RN, MPH, assistant professor, University of California, San Francisco; Kimberly Baltzell RN, PhD, MS, FAAN, Director, University of California San Fransiciso School of Nursing, Center for Global Health; Candace W. Burton, PhD, RN, AFN-BC, AGN-BC, FNAP, assistant professor, Virginia Commonwealth University; Mona Shattell PhD, RN, FAAN, professor and department chairperson, Rush University; Diana Taylor PhD, RN, FAAN, professor emerita, University of California, San Francisco.