You've heard of Chicago Midway, and you've heard of O'Hare, but have you ever considered a flight out of MidAmerica Airport?
Probably not, because it currently offers just two flights per week. And they only go to Florida. WOMP.
Rows of chairs sit empty in the terminal at MidAmerica Airport. Supporters once envisioned a facility with 85 gates. Instead, there are only two.
The terminal building is a sad sight, waiting for passengers to board the current two flights per week to Orlando, Florida. MidAmerica Airport will resume its St. Petersburg, Florida route in early October, and Las Vegas flights will start in November.
An unused taxi stand sits empty out front.
An idle jet bridge waits for a flight ... but will one ever come?
It looks rough right now, but MidAmerica will soon be a little less empty: Allegiant Air will offer flights for just $49 when it starts its Las Vegas service out of the airport in November.
"We're real excited," Eric Fletcher, Allegiant's manager of airports, told a local news source. "The community continues to embrace our service."
Let's just hope the people show up.
Meanwhile, we'll be here: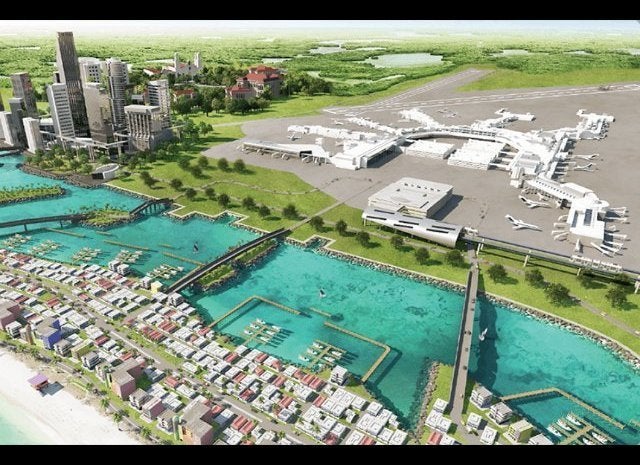 Airports with Awesome Amenities