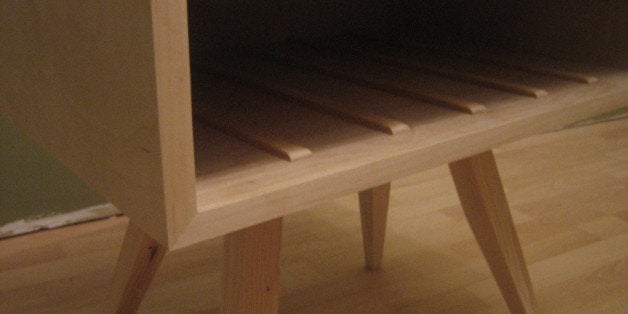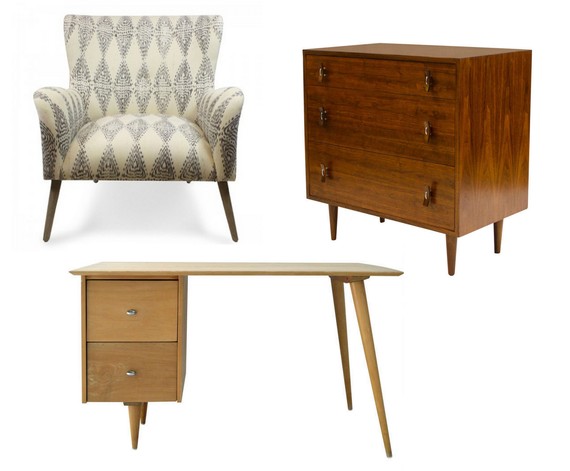 With the popularity of MCM (Mid-Century Modern), the tapered leg has had an amazing resurgence in furniture and modern interior design. It's almost impossible to walk into a furniture store and not see at least one piece with tapered legs. Wondering where this vintage style came from and how it made its way back into modern interiors?
Even if you're not obsessed with Mid-Century Modern, chances are the tapered leg has touched your style in some way, and will continue to permeate your interiors. Though it's associated with Mid-Century Modern furniture, the tapered leg isn't the invention of 20th-century design genius. Tapering, or a gradual thinning in thickness as legs get closer to the floor, has been a practice of furniture makers since ancient times. This leg style picked up a certain flair in the mid-century and has become a defining feature of Mid-Century Modern furniture.
Sometimes a bit more rounded than a classic tapered leg, and frequently set at an angle, Mid-Century Modern tapered legs have a distinct profile shape that instantly marks their vintage. Notice the very round shape of the legs on the mid-century Paul McCobb desk above on the left as compared to the more squared, tapered legs on the early 19th-century, antique desk on the right.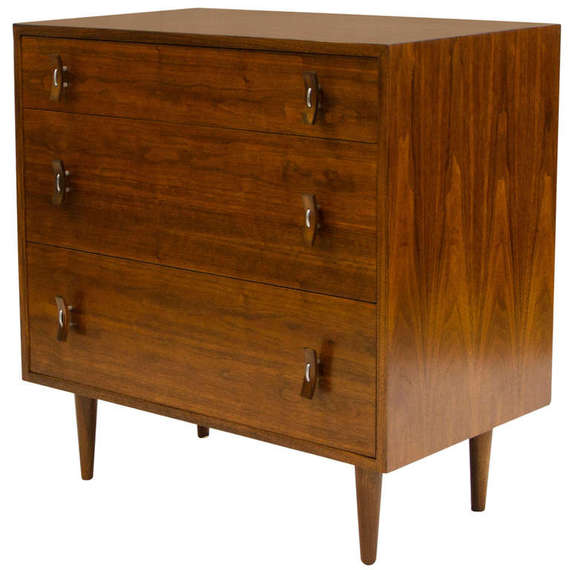 Particularly trendy in Mid-Century Modern furniture: short tapered legs that float furniture above the ground -- like the legs on the left side of the McCobb desk, or the petite legs on the walnut dresser above.
Short and long, the tapered leg is back and super popular at the moment. A couple of my favorite Mid-Century Modern inspired pieces with stellar legs: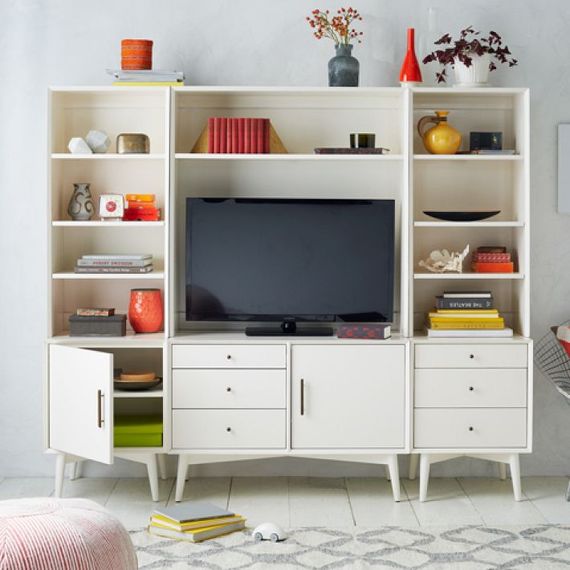 Mid-Century Media Console, west elm, $2155
west elm is king of Mid-Century Modern inspired furniture, and this media center is no exception. From the horizontal profile, to the hardware, and of course, the tapered legs, this media console takes inspiration from Mid-Century Modern furniture and bring a vintage edge to modern interiors.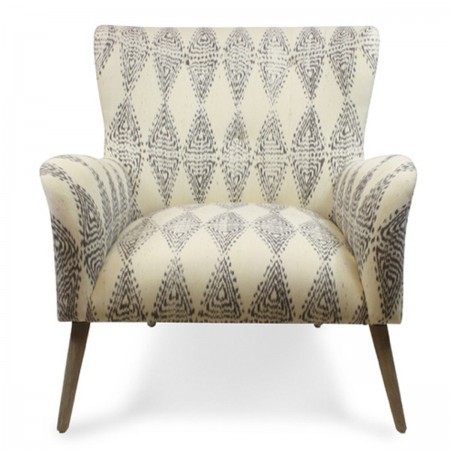 Gray Ikat Chair, Furbish Studio, $1500
Looking for a comfortable place to curl up and indulge in a book? This Ikat chair combines worldly fabric with a traditional silhouette and elevated, tapered legs making it a fantastic, eclectic piece.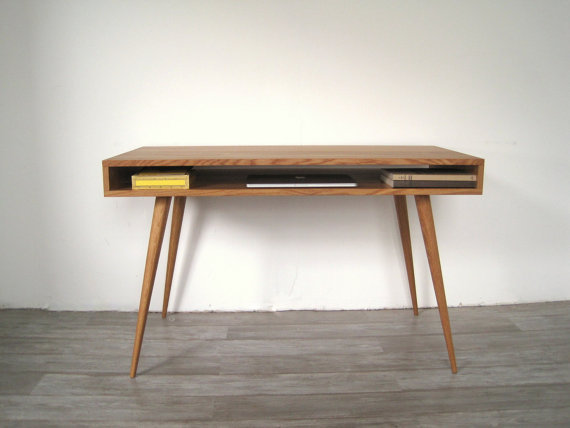 Desk, The Jeremiah Collection, $1190
Not only do I love the shape and style of this desk, but it's handmade in San Francisco by Jeremiah Nielson, which makes it even more amazing. Seriously. Amazing. Jeremiah uses solid wood and artisan techniques to create beautiful pieces inspired by Mid-Century Modern furniture.
Have a favorite characteristic of Mid-Century Modern furniture? Ready to see some new revival styles? Let me know!
Support HuffPost
A No-B.S. Guide To Life
Related
Popular in the Community