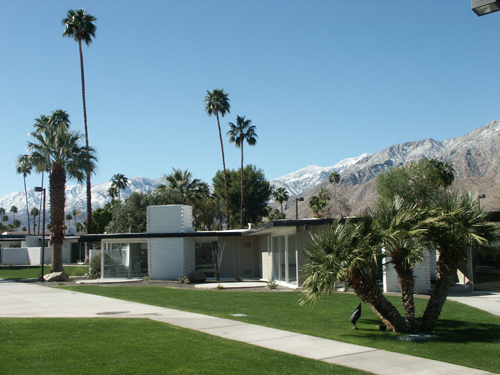 Palm Springs, the mecca for those withdrawing from colder climes, the playground of Hollywood, is steeped in a history of mid-century modern architecture. It is present in a few of the homes and some of the more authentic redesigns of hotels and motels in the desert.
But the irreducible fact is that the design we equate with Frank Sinatra and his Rat Pack, so reminiscent in the vintage photography of Julius Shulman is, if anything, dwindling away. The low-slung style of angled glass and stone walls, made popular by renowned architect William Cody, has been gradually replaced by larger corporate-owned properties and resorts, to accommodate the growing number of visitors to the Coachella Valley.
Thus, the preservation and restoration of the Horizon Hotel is notable, for its graceful, 22-room presence was in fact designed by Cody in 1952 for a Hollywood producer named Jack Wrather and his wife, former actress Bonita "Bunny" Granville. The buildings that have been refurbished at the formerly titled L'Horizon have connecting doors to other units, which makes the 2.5 acre property ideal for block booking. This is in fact where I attended the wedding of my dear pals Randy Fuller and Denise Fondo, and the friends and relatives of the happy couple gracefully slid from one room to another over the course of the weekend, engaging each other in relaxed conversation.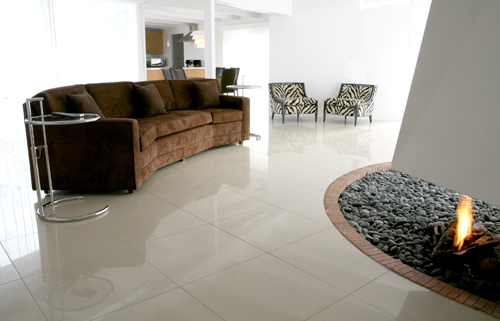 This is not to say that the Horizon does not provide suitable privacy for those who have purposely retreated from the world at large, to swim in a saline pool, partake of a Jacuzzi and stare vacantly and happily at the San Jacinto Mountains. While the quiet, gated atmosphere is to be cherished, the Horizon, on the south side of Palm Springs, is a mere few minutes drive from downtown, as East Palm Canyon curves into South Palm Canyon and the action of the town, if desired.
The redesign of the Horizon is a story signifying the respect for mid-century modern design but one that has its share of Hollywood lore. Wrather, who produced TV shows like The Lone Ranger and Lassie, went on to spruce up Howard Hughes' mammoth plane, dubbed the Spruce Goose, as well as the Queen Mary, both in Long Beach. But it is for the benefit of those who love the waning architecture of a bygone era that the Horizon has been remade.