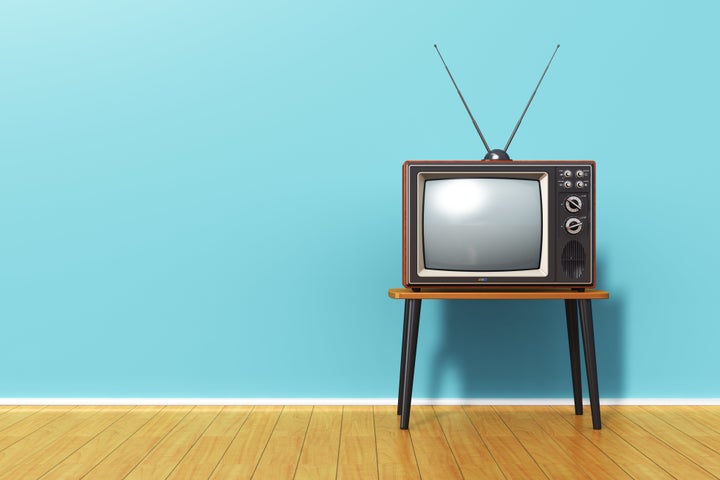 With "BlacKkKlansman" and "Crazy Rich Asians" making waves this summer, Hollywood seems like it's been making strides when it comes to diversity and inclusion.
However, not all groups have seen progress in the entertainment industry.
A new study co-authored by sociologist Nancy Wang Yuen shows that the vast majority ― more than 90 percent ― of primetime TV shows still lack any Middle Eastern or North African performers. What's more, when MENA actors are cast, they're often relegated to roles of trained terrorists, agents, soldiers or tyrants.
"There are very few MENA characters on television and when they do appear, they are primarily threats," Yuen told HuffPost of the study, released on Monday.
That underrepresentation can have consequences, she added: "These stereotypes perpetuate and exacerbate xenophobia and Islamophobia."
The researchers examined actors and characters on more than 240 primetime scripted shows and streaming programs from Sept. 1, 2015, to Aug. 31, 2016. They found that just 1 percent of regular actors on these shows are Middle Eastern or North African, while an overwhelming 96 percent of TV shows have at least one white series regular.
The study points out that most shows with a MENA series regular have just one, increasing the potential for tokenization. And the lion's share of these actors aren't identifiably Middle Eastern or North African.
Almost 70 percent of those who do portray MENA characters are often on crime or geopolitical dramas, with 78 percent portraying terrorists, agents, soldiers or tyrants. What's more, most of the MENA characters speak with pronounced accents, further perpetuating the idea that they are foreigners or threats.
"There are very few MENA characters on television and when they do appear, they are primarily threats."
Under an administration that has instituted a travel ban on people from several Muslim-majority, North African or Middle Eastern countries, proper representation is particularly crucial, Yuen said. A 2015 study on the effect of television and perceptions of different races shows that "the quality and quantity of ethnic and racial representations can influence a wide range of cognitive, affective, and behavioral outcomes ranging from how audiences perceive, feel about, and treat different groups."
"Without positive images, the public will rely on negative stereotypes to determine opinions about the impact of the ban and immigration in general," Yuen said.
The study points out that there are a few exemplary characters in a landscape that hasn't been inclusive of MENAs. Delia Banai of "Girlfriends' Guide To Divorce," played by Necar Zadegan, is a multidimensional divorce attorney who defies the typical terrorist/foreigner stereotype. The report also names funny tennis pro Nash on "Red Oaks," played by Turkish-Canadian actor Ennis Esmer, as another notable character who doesn't conform to the tired "threatening" trope.
MENAs seem to be progressing more slowly than other groups in the entertainment industry, but Yuen pointed out that in the past, MENA actors have been classified in the industry as "Caucasian" and therefore weren't considered diversity hires. However, in 2017, the MENA Arts Advocacy Coalition renegotiated a redrafting of the SAG-AFTRA Casting Dating Report. For the first time in 37 years, MENA was recognized as a diverse category in casting date reports.
There's much more work to do before MENAs are properly included and represented in Hollywood. And the report recommends amping up diversity efforts at studios and networks to include hiring and mentoring MENA performers, writers, directors and executives, for starters.
This story has been updated to reflect a correction in Yuen's report that Ennis Esmer is a Turkish-Canadian actor, not a Turkish-American actor.
Popular in the Community