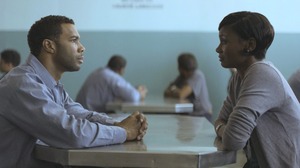 This weekend will be a critical marker for the burgeoning independent Black film movement. Opening in theaters in select cities this Friday, Middle of Nowhere is a compelling drama about a young newlywed (Emayatzy Corinealdi) who puts her happiness on hold as she eagerly awaits for her husband's (Omari Hardwick) early release from a five-year prison sentence. Challenging the conventions of the prison film genre, Middle of Nowhere tells its story through people "on the outside" whose lives are held in limbo while their loved ones are incarcerated. Rather than structuring the film around a single individual, writer/director Ava DuVernay focuses on the tensions, dreams, and desires that are caught between multiple characters (performed by David Oyelowo, Lorraine Toussaint, and Edwina Findley). Her innovative directorial vision made history this past January, when she became the first African American person to be awarded the Sundance Film Festival's prestigious U.S. Dramatic Directing Award.
Since the early 20th century film pioneer Oscar Micheaux and the revolutionary filmmakers of the L.A. Rebellion in the 1970s and 80s, the most provocative and complex engagements with Black life on screen have come from independent American filmmakers working outside the Hollywood studio system. DuVernay is a leader in the world of independent film, and an integral part of a growing community of independent Black artists, curators, activists, and critics. DuVernay emphasizes the importance of creating images that are reflections - rather than portrayals - of Black people, and cautions audiences to be aware of who creates the images we choose to consume.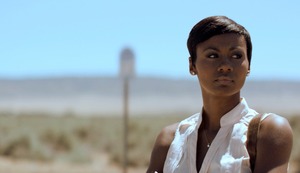 "Films are being made about Black women and girls by people who are not Black women and girls....we're taking in these images, they're coming into our bloodstream and DNA. It's important to know that some of these images are interpretations of us, and others are reflections of us. It can only be a reflection if you are looking back at yourself."
DuVernay, who worked with the immensely talented cinematographer Bradford Young to achieve the film's rich visual style, describes how these acts of reflection play out in the filmmaking process:
"When I direct, from working with the actors, to approving production design, to collaborating with my cinematographer, we're working from a space of reflection. To make a film about this woman named 'Ruby,' beautifully played by Emayatzy Corinealdi, I know that she's us, she's me, she is a Black woman. My reactions to Emayatzy's performance, the way we're going to edit that performance, the music I'm going to put around it, how we're going to tilt the camera - it is all from the gaze of a Black woman looking at a Black woman. A reflection. And that's going to be different from a white man looking at her. It's not that one is better than the other - but they are different, and should be regarded as such."
Today, independent Black productions offer critical insights into how social, cultural, and political conditions are affecting us on an intimate and personal level. Over the past five years alone, Black independent artists have explored the aftershocks of liberation movements (Tanya Hamilton's Night Catches Us ), formations of gender and sexuality, (Dee Rees's Pariah and Rashaad Ernesto Green's Gun Hill Road ), the impact of economic struggles on family life (Tina Mabry's Mississippi Damned and Sultan Sharrief's Bilal's Stand), and on a somewhat lighter note, the romantic complications of living in an allegedly "post-race" society (Jennifer Sharp's I'm Through With Black Girls , Issa Rae's hit web series The Misadventures of Awkward Black Girl , and Barry Jenkins's Medicine for Melancholy ). Other films elicit theoretical engagements that have long been central to film critics and scholars, particularly in relation to desire and spectatorship (Terence Nance's Oversimplification of Her Beauty and Dennis Dortch's Good Day to be Black and Sexy ).
Nonetheless, the idea that audiences for complex Black films do not exist persists within the film industry. DuVernay debunks this myth, citing box office successes like Jumping The Broom , Think Like a Man , and Sparkle . Frustrated by business models that recognize neither the monetary nor the cultural worth of Black independent films, DuVernay has forged ahead and developed an alternate valuation model for Black film.
"Men of a certain hue and certain age have an incredible amount of power and capital from doing the same thing over and over, and this doesn't include nuanced portrayals of the inner life of women. That's not part of their business model. At some point we have to ask, 'Why am I knocking on this door asking you to do something for me, when I can go build my own door and do my own thing?'"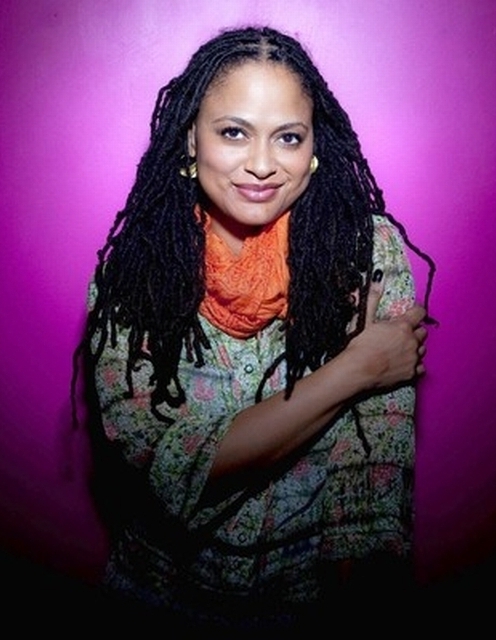 DuVernay's strategy for growing a vibrant culture around Black independent film is grass-rooted in reaching out to local communities around the U.S. She founded Urban Beauty Collective, a national network of hair salons and barbershops with customized entertainment. More recently, DuVernay founded the African American Film Festival Releasing Movement (AFFRM) as an alternative distribution platform--utilizing Black film festivals and organizations as a collective force to support Black independent films. Urbanworld and Imagenation in New York, Reelblack Film Series in Philadelphia, BronzeLens in Atlanta, the Langston Hughes African American Film Festival in Seattle, among other partners work together to rally audiences around AFFRM films like Restless City (Andrew Dosunmu) and Kinyarwanda (Alrick Brown).
In an unprecedented move two weeks ago, the FCC drew upon Middle of Nowhere as a form of testimony to be considered in a legal case against telephone corporations whose price gauging practices target the families of the incarcerated . The Center for Media Justice, Take Part, and Participant have partnered with DuVernay around a campaign to regulate phone rates within the year.
"It costs $1.90 to call for 15 min. from North Carolina to Singapore, but to receive a call from prison in North Carolina to South Carolina is $19.80. These are predatory phone rates set by private companies preying on the families of the incarcerated. Much of why brothers and sisters are incarcerated in the first place has to do with economic issues so how are you going to charge a grandmother $19 to talk to her grandson? These are just issues that are just pushed aside because we're not looking at the millions and millions of us who are enduring life with loved ones locked up."
DuVernay is passionately unequivocal in her thoughts on the prison industrial complex:
"If I had my druthers, I would abolish prisons. They're not corrective. Statistics prove year after year that they don't curb crime. They don't help anything -- except to make certain private companies rich and offer kick-backs to certain states. But ultimately, they do exist and we need to try and make them as fair as possible so they aren't creating new victims."
Today's Black independent film movement is more than a multifarious manifestation of Black creative expression. It is a movement that reminds us of the political possibilities of cinema, even today, when we are bombarded by damaging media at every turn. When asked to comment on skewed castings in Hollywood films and stereotypes images of Black people, DuVernay boldly calls on audiences to shift their energy from protesting problematic films to advocating for the films they want to see:

"When we stop looking to non-Black filmmakers to properly represent us is the point at which we're a lot happier....I look forward to the day when we're talking about the Black cinematic image not from a place of reaction to something that's been done wrong, but from real critical place about our own films. Like, 'Wow, look at how Dee Rees and Bradford Young shot that scene.' 'How is Andrew Dosunmu playing with Third Cinema convention in Restless City?' 'My goodness, have you ever seen anything like what Terrence Nance is doing?' 'When's the last time you saw a story about a young Black boy and his father figure like in Sheldon Candis' LUV?' These are conversations I'd love to hear. There are filmmakers who are bleeding and fighting to share their vision with you. As a filmmaker, I take a little hit and nick every time there is a big firestorm and controversy about what's happening over there. Look at us! We are making this, and we're making it in our own image."
This weekend, audiences have a chance to show a growing movement of filmmakers they really do want to see varied and multiple reflections of Black people. Middle of Nowhere opens theatrically this Friday, October 12 in Los Angeles, New York, Philadelphia, Chicago, and Washington D.C. Click here for showtimes and tickets. Sales from the first two days of its release will be a significant indicator of how ready audiences are for stories that reflect the complexity of Black life in America.
Quotes are attributed to the Reelblack event with Ava DuVernay at the Painted Bride Art Center in Philadelphia on September 25, 2012. All images courtesy of the Sundance Film Institute. Ava DuVernay's portrait is by Liz O. Baylen of the Los Angeles Times, courtesy of Getty Images
Calling all HuffPost superfans!
Sign up for membership to become a founding member and help shape HuffPost's next chapter