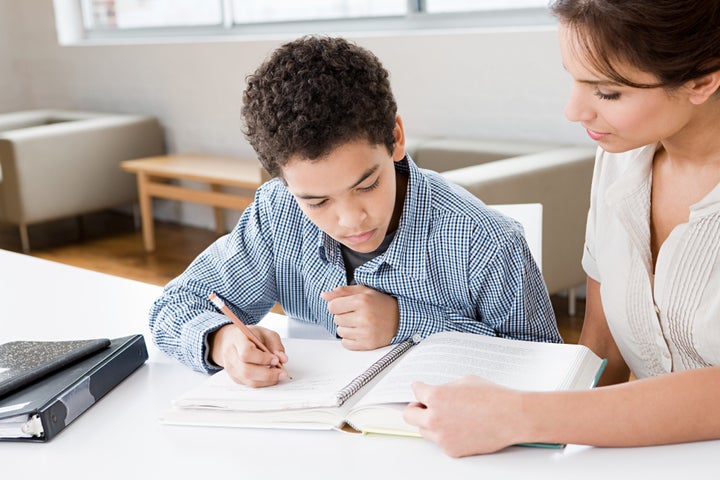 For low-income students in middle school, the key to academic achievement may be participating in community service instead of religious activities.
A new study out last week from New York University researchers found only some types of extracurricular activities have a positive impact on the academic achievement of low-income middle schoolers.
The idea behind the research -- based on survey results taken over three years of 625 low-income NYC middle school students -- was to better understand how extracurricular activities can shield low-income youth from some of the perils of middle school. The survey called on students to report their level of involvement in extracurricular activities and grade point averages. As the study notes, the transition from elementary school to middle school is associated with a decline in student grades.
According to the study, students do better in school when they are involved in community service and sports teams, but worse in school if they are heavily involved in religion activities -- including youth groups, religious instruction, outings or retreats. The study found involvement in school-based extracurricular activities like clubs have zero impact on students' grades.
NYU researcher and study author Kate Schwartz told The Huffington Post it's unclear why religious activities would cause a student's grades to decline and said she was surprised by the data. The finding "contradicts a number of studies in which associations have been found between religious participation, such as youth group and church attendance and academic achievement," according to the study. Indeed, previous research has linked church-going in adolescents with higher GPAs and lower use of drugs and alcohol.
Schwartz noted, however, that her study only measured the impact of extracurricular activities on grades, and that religious activities and other clubs may be positively affecting students in other ways.
"I think the most surprising is that there was any activity setting in which the association was significantly negative," Schwartz told HuffPost.
"It's possible there were positive things happening that aren't related to your GPA," Schwartz continued. These positive things could be related "to your sense of self, your sense of self within your community -- associations that are completely non-school."
Schwartz also offered explanations for why school-based extracurricular activities did not positively impact the grades of students in the study, although she said she was surprised by this finding "mostly because there's such a huge focus on providing these activities within school buildings."
"The theory behind that is these schools are not ideally matched for early adolescent youth – they are too large, too anonymous for the goal of figuring out who you are, which you're trying to do in early adolescence. If that's true, then that would make extracurriculars within school less effective."
Schwartz surmised that community service makes students feel more connected to a cause bigger than themselves and to others.
"Middle schools can be larger, more anonymous schools where you don't feel like you fit in or belong. If you can find extracurricular activities that help you feel like you're good at something and you feel like trying hard pays off, you might apply that back to your schoolwork," Schwartz said in a press release. "It was interesting to see that the most protective setting for activities was one where you're involved in something larger than yourself and helping others or your community."
Popular in the Community