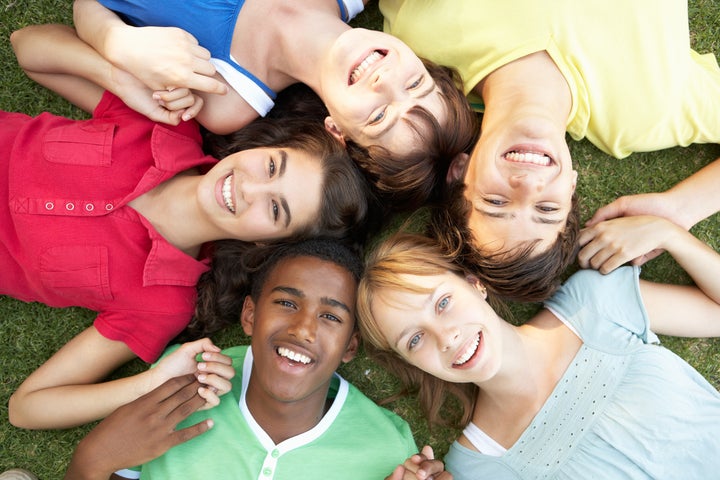 Since I am a Family Connection Coach, I read a lot of books and blogs on the subject of parenting and I recommend very few. Many leave me frustrated because they are short on the "how to" and even shorter on the "why?" when it comes to making the case for adjusting your parenting communication style. That is not true of Michelle Icard's book, Middle School Makeover: Improving the Way You and Your Child Experience the Middle School Years.

Icard has done a great job of summarizing all of the most recent Neuropsychology research on the developing teen brain. This new research provides parents of middle schoolers with an alternative to the limiting, and relationship-damaging, view that the tween and teen years are something simply to be suffered through.

The strength in Middle School Makeover is that Icard reminds us that we should treat the development that takes place during the tween and teen years with the same amount of awe, respect and adjustment that we did when our babies developed into toddlers. One of my favorite points that she makes is this: "Little Kids believe in fantasy magic like Santa, fairies, and dragons. Middle schoolers believe in real-world magic like justice, hope, and infinite possibility." So true and isn't it wonderful!

Icard has vivid memories of her middle school years and Middle School Makeover is peppered with cultural references that those of us who grew up in the '70s and '80s will enjoy revisiting. I found myself laughing out loud as Icard reminded me about TV shows like The Facts of Life and face cleaning products like Noxzema (which I used religiously until I could afford Clinique).
Joking and cherished '80s television watching moments aside, there is a serious point to Icard's moments of reflection -- our middle school-aged children are not going to have our middle school experience, they are going to have their own. Your relationship with them during their experience of this time in their lives can either be strengthened at this point or not. The choice is up to you.

When I gave a talk at our local middle school recently, I did a reflection exercise with the 90 parents in attendance. I asked them to take a few moments to remember back to their own tween and teen years, and in that moment the energy in the room palpably changed.
These parents stopped being parents for a moment and returned to being tween and teen human beings. This palpable shift in self-awareness is what is needed to adjust your parenting of middle school aged children during this stage. Icard does a fantastic job of making the case for this and I congratulate her on helping parents to shift the paradigm of how we think about parenting during these years.

Icard states that "Our experience in middle school sets the foundation for what we believe about ourselves in high school and beyond." Take more than a moment and seriously mull that over.
She also believes, as I do, that we start building the foundation for strong relationships with our high schoolers well before they reach ninth grade. You cannot expect a high schooler to trust you enough to call you from a party for a ride home when they have been drinking if you have not openly committed to building that type of relationship with them in the years prior.
I really loved her idea of creating a "village" of support in the form of trusted friends or family members who might also play the role of confidant with your child at certain times.

Although Icard writes thoughtfully about using consequences and dangling carrots, this is one aspect of the book that I don't advocate simply because I believe strongly that these create power struggles that can be avoided with the communication skills taught in the Gordon model, which I teach. That is the only caveat that I have to add as there is much in Middle School Makeover that makes this book a very welcome addition to the parenting genre.

You can learn more and receive additional support resources via Michelle's website, michelleinthemiddle.com. Thank you, Michelle Icard, for helping to raise the level of discourse around the topic of parenting tweens and teens, it is a very welcome change!
Calling all HuffPost superfans!
Sign up for membership to become a founding member and help shape HuffPost's next chapter