I never heard of a life hack until recently. I thought it was what my Grandpa Henry was doing almost constantly by the age of 80 after he smoked two packs of cigarettes his whole life. Or maybe what our first cat, Brownie, was doing under the bed when she would leave us little fur encrusted gifts. Mmmmmm.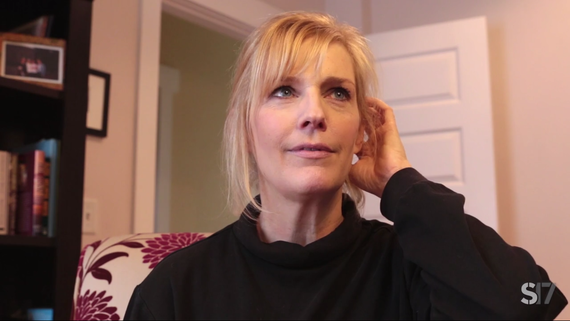 Whether you call them Tru-isms or Life Hacks, I have certainly collected a "series of sayings" or "bits of wisdom" at this Middle (St)age of life that are worth sharing. And the beauty of being at this place in life is that even if they are NOT worth sharing, I'm going to share them anyway, by jingo. Something about getting into this phase gives me permission to say things, doggonit. Well, permission within reason.
I was singing the National Anthem at a Minor League baseball field in Vero Beach Florida a few years back. I had sung for even bigger events, for instance for the Braves in Atlanta, and even at Camden Yards, but I was still a little nervous. As I was walking out onto the field, with the beginning note in my head so I didn't get in trouble screaming "and the Rockets Red Glare" so that only dogs could hear, an elderly (I mean elderly... probably 85-90) MeMaw started yelling at me. "JUST SING THE NOTES. DON'T DO ANY OF THAT RIFFING NONSENSE. SING THE SONG THE WAY IT WAS WRITTEN!" I had a heckler!! For the National Anthem!! Well, even though it was my turn to sing and the whole game starting was pinned on my performance, I turned around and walked right to the fence where this woman was sitting and I said, "Ma'am, I can't wait to be your age. You know, the age where you feel like you have earned the right to be vocal about anything and rude about everything." And I turned around and sang the stew out of the National Anthem. Humph. That told her. Although, in hindsight, she probably thought I was complimenting her. Life Hacks.

Come on Team! We have learned something! We should share it! Just try not to cram it down people's throats like MeMaw!
For instance, #5 WHEN ESTROGEN GOES, CREATIVITY FLOWS!

That one just came outta me one day. I realized that without the edge of those hormones dragging my brain around and making me worry about what other people were thinking at ALL times, a focused feeling descended. One delicious side effect of being in this Middle (St)age.
Okay, I'm on a roll. What about, #14 REMOVE BEER TABS AND USE THEM FOR... NOTHING. JUST REMOVE THEM. THEY GET IN THE WAY.
Just plain practical. Right? You're welcome. #LifeHack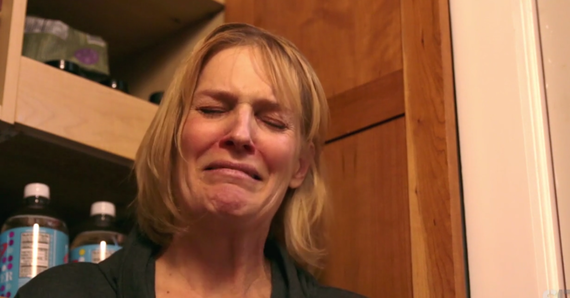 Here's a great one for the team.

#2 TAKE THE CRY OUT OF MID-LIFE CRISIS!

I mean honestly. Waaah, waaaah. Call the Waaaahmbulance! This is not time for crisis. This is time for celebrating!
I've collected these little gems like some people collect stamps, playbills or every empty tuna can they've ever opened. Now those people have bigger problems, but you see what I'm saying. Maybe I'm the hoarder of my own advice. But I'm willing to share and aren't we all lucky for that!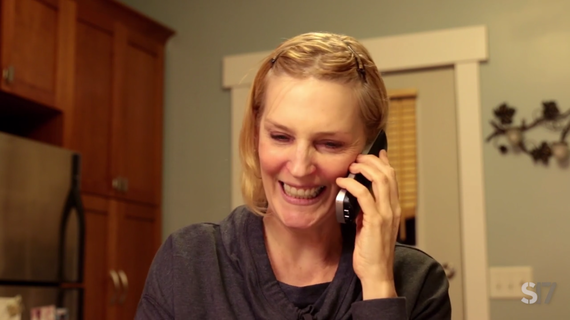 Now, I really want to hear yours! What gets you through the day? What makes your ticker stay ticking? What are your life hacks?
I'll leave you with two more to round out this BLOG. But believe me... I have a million of them.
#8 MULTI-TASK, THEN MULTI-NAP
There is no shame in needing a little shut eye after saving the world.
And finally, and most importantly....
#1 THE MIDDLE IS NOWHERE NEAR THE END.
Now go watch Episodes 4, 5, and 6, Season 3 of Middle (St)age. You'll feel better about yourself.
Stage17.tv is the first digital entertainment platform to offer curated, theatre-centric content to a global online community. With its unique focus on Broadway and the arts, Stage17.tv is pioneering the intersection between theatre and the digital stage.
Calling all HuffPost superfans!
Sign up for membership to become a founding member and help shape HuffPost's next chapter